What BAFTA has been building is more than a building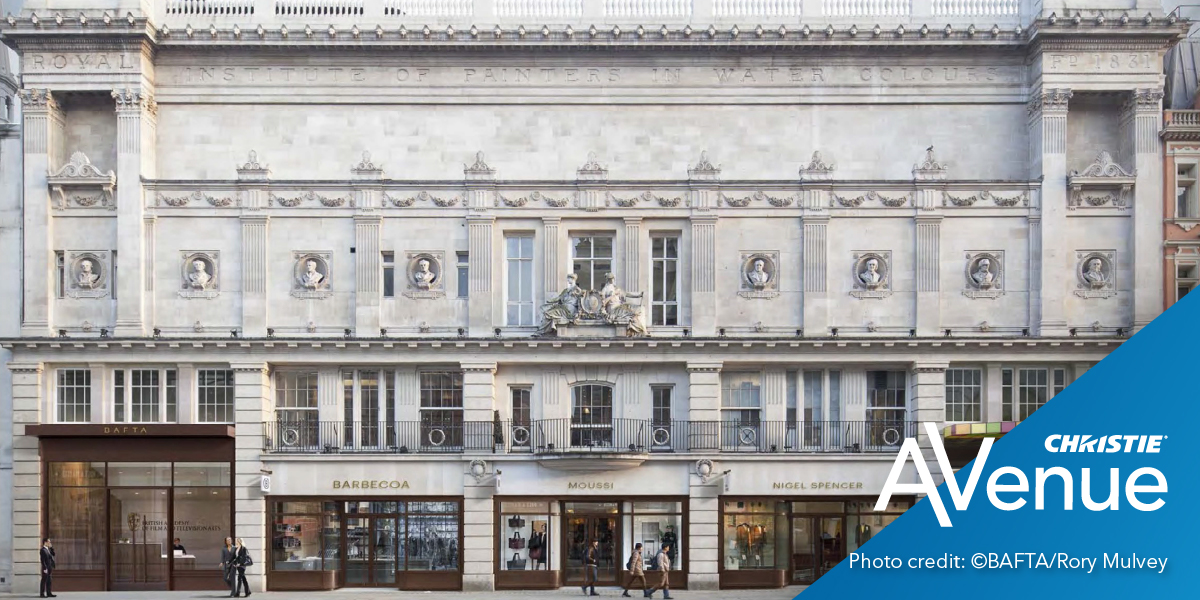 When you're just starting out, not only is it difficult to get into any showmaking business – it's also difficult to know how to get in. Signposts on the path to this or any art-based career are few and far between.
Even inclusive organizations like BAFTA can appear closed to those who are yet to make it. This independent not-for-profit supports, develops, and promotes the art of the moving image (film, television and games) in the United Kingdom. And while many will have heard of the British Academy of Film and Television Arts (BAFTA) annual award ceremonies, only a few know how much it supports emerging talent, its learning events and initiatives, and how it offers access to talent through workshops, masterclasses, scholarships, lectures, and mentoring in the United Kingdom and the United States. How you make it onto BAFTA's red carpet—or get to make the shows that make the stars—remains a mystery.
That's why the ambitious 7-year renovation of BAFTA's headquarters has significance; because it emphatically turns BAFTA from an aspiration into a destination, a creative hub for the film, games and television industries.
Supporting a new generation of filmmakers
BAFTA has been located in the same elegant building at 195 Piccadilly since the 1970s but has remained pretty anonymous. A casual onlooker might notice it was once the Victorian home of the Royal Institute of Painters in Water Colours, but a place that supports more than 80,000 people developing careers in the creative industries annually? That wasn't so easy to spot and too easy to pass by.
And all creative industries need new talent. We need the ignored voices and the undiscovered impresarios, we need a new generation of visionary showmakers, and we need organizations like BAFTA who are willing to say you're welcome here.
BAFTA's 195 Piccadilly now has a frontage that draws you in and invites inquiry. The building is packed with £3m (over $USD4M) of sustainable AV tech, including Christie® MicroTiles® LED, image processors and RGB pure laser projection. The capacity has doubled, too, there are 2 cinema auditoriums, a banquet hall, multipurpose event and exhibition areas, and a new roof terrace. The Christie projection in the Ray Dolby Room means that space can become a fully projection-mapped environment—a 360° digital canvas for in-person and digital events. This international center of excellence for the motion picture arts has improved beyond measure and there's no doubt what it's there for. It's there for everyone now.
Buildings need showmakers too
Great buildings often have theatrical elements and showmakers can help bring them to life.  AT 195 Piccadilly, Pauline Campbell is instrumental. Her BAFTA job title might be Head of Property, but Pauline brings with her a career steeped in the theatre, including time at Really Useful and Nimax. Alongside Renato Benedetti and Carla Sorrentino of Benedetti Architects and performing arts stalwarts like White Light, it's Pauline who makes sure the curtain comes up—despite even pandemic shutdowns.
That alone is quite an achievement, but Pauline says she'll judge her success the same way that BAFTA judges theirs—on the building's ability to bring forward a new cohort of film makers who might otherwise have been lost.
"Our CEO, Amanda Berry, always says that talent Is everywhere, but opportunity isn't. We wanted to make a space where we could introduce the talent to the opportunity—center of excellence that allows us to reach 80,000 people through the building and millions of people outside through streaming, hybrid events, and recordings. I want a 14-year-old girl, who wants a career in the arts and happens to be in London for the day, to feel she can walk right into BAFTA, start asking questions, and feel that she's part of things right from the start and not just when she's made it."
A passerby no more.