21st century showmakers. Tricolor India Schauspiel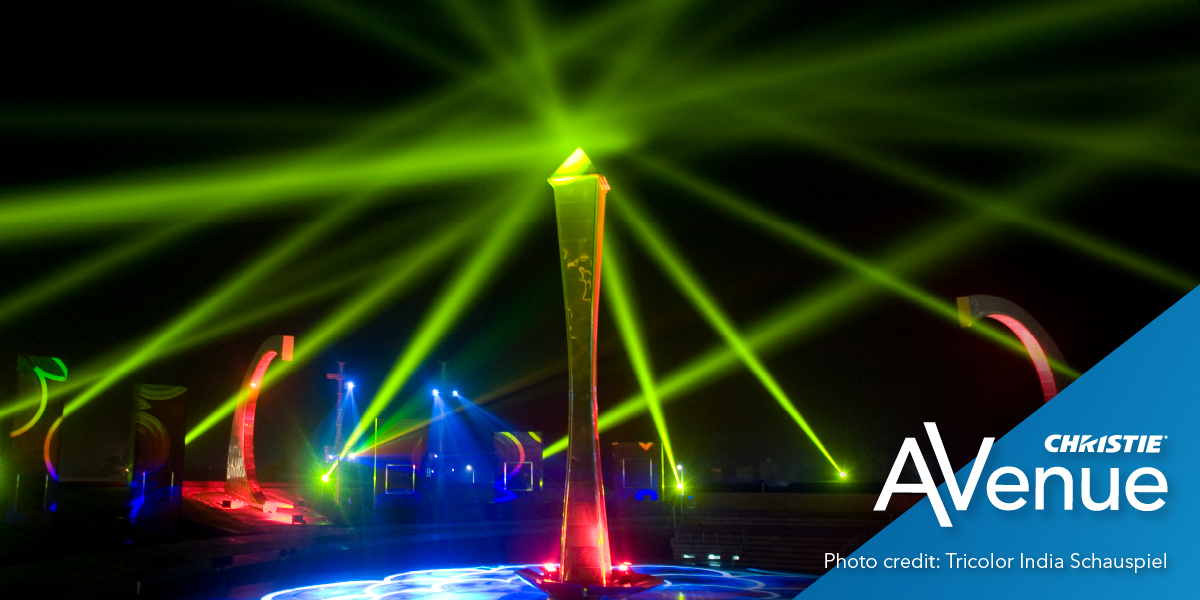 It would be hard to find a better example of a 21st-century showmaker than Tricolor India Schauspiel. India excels at large-scale multimedia spectaculars, and Tricolor is behind many of the most successful. AVenue caught up with Garima Mishra, Tricolor's managing director.
Apart from bigger budgets, what would make putting on an experience easier?
All the experiences we deliver are permanent and executed on behalf of the government of India. Culture, Tourism, Archaeology, etc., are just some of the key stakeholders. The approval of content and drawings for integration are paramount and take the longest to clear. A healthy and sweet balance between heritage conservation and multimedia experience would surely make it easier.
Who pulls all the elements—from creative to administrative—together? How do they do it?
That's a no-brainer, really. It is definitely our creative director, the showman himself, Himanshu Sabharwal. We call him our 'poster boy'! I have no idea how he does it, but he just has this uncanny ability to understand the big picture so well and has a tremendous amount of passion for the creative aspect, as well as from the hardware and integration perspective. He is our creative director, our business development guy, our trouble-shooter, our pre-emptor of possible problems that may arise. Honestly, his job title doesn't do justice to all he does and contributes.
And who are your unsung heroes?
The more shows we deliver, the more I realize how important everyone's role is and how little this has been spoken about. I strongly feel that every behind-the-scenes person contributes to the success and applause. From the logistics personnel in the office taking frantic calls and the on-site technicians who deal with a totally different culture and climate for each of their installs to the perfectionist sound designer and the backbone of a show—the scriptwriter—each plays such a profoundly important role. Credit also needs to go to end clients whose feedback and perspective enhances the entire storytelling experience.
Does working in India bring any unique advantages or disadvantages?
India is an amazing melting pot of diverse cultures and rich heritage. You are never too far from a legend in this country! A legend waiting to be narrated in the form of an experience!
There is such an immediate need for experiences that captivate the visitor, to enhance night tourism in the country, and for installs that improve the visitor experience and help them engage with the rich heritage of the country. The advantages are many! Take a look at one of Tricolor's unique installations with Modern Stage Services [Link].
How do you keep standards consistently high?
We firmly believe that 'you're only as good as your last show!' and I think it's the way we approach each show, each destination, each culture, and each monument, to ensure that they all make very different statements. And that does happen because we come up with one original, unique idea for every project.
Our core philosophy is that we are at the epicenter of the beautiful amalgamation of the 3 pillars of art, architecture, and technology. In hindsight, this is evident in every project of ours.
Take the choice of the musicians for the show at the Shri Gorakhnath Mandir temple based on the 'Nath' philosophy. We sought out non-commercial singers from remote villages across India—Mooralal Marwada from Khadeer village in Kutch and Bhakat Ram Niwas Mughalpura Wale—and flew them in to record the songs for us.
So, all in all, treating each show as an opportunity to innovate is not something we set out to do on purpose – but it happens every time! I think the prime reason is that the show has to give us goosebumps first and inspire awe in us. Only then is it good enough for the public.
Does Tricolor have a drawer full of ideas it loves – but has not yet found a client to stage them?
Yes, several of them! Some simple and beautiful ones and some larger-than-life spectacles that India is so ready for! We'd love to create experiences not driven by any agenda, art for art's sake!