Christie sponsor London's Barbican
"I'm writing a novel…"
"How interesting; neither am I."
Why Christie's Barbican sponsorship matters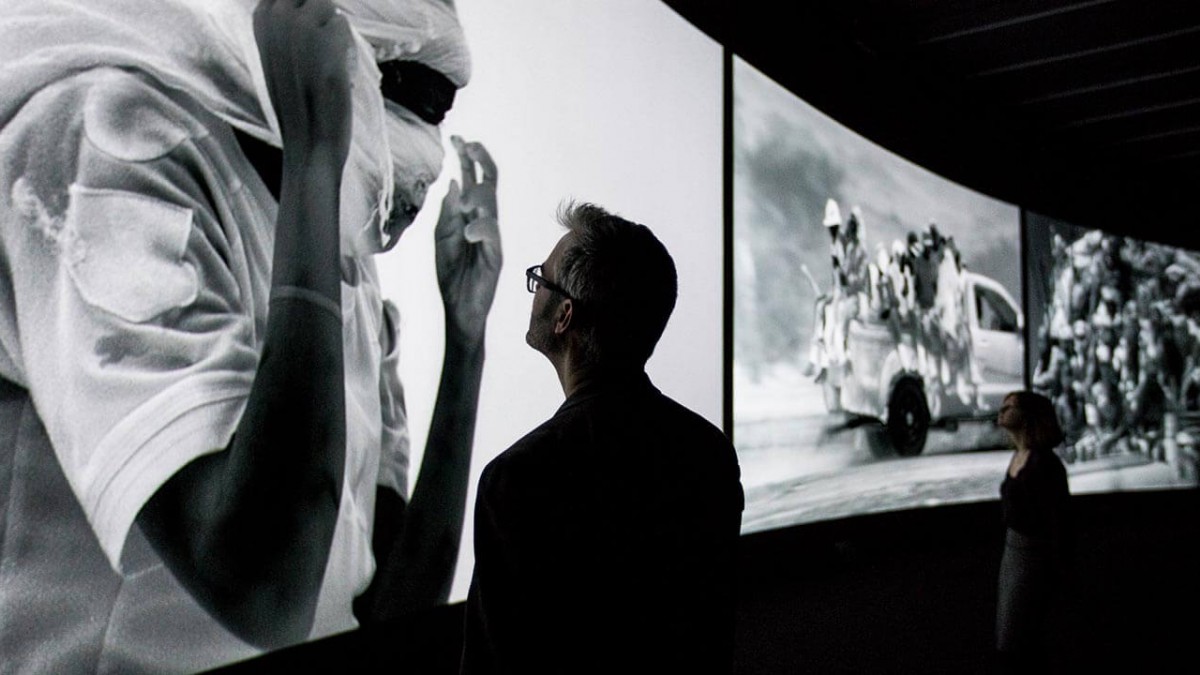 Peter Cook, the celebrated English satirist was reputedly at a party when he fell into conversation with a guest. "What do you do?" asked Peter. "I am" the guest pompously replied "Writing a novel".
"Ahh" replied Peter not missing a beat. "How interesting; neither am I".
Cruel perhaps, but it says a great deal about just how frustrating the creative process can be, how hard it can be to achieve something tangible. It was a process Peter Cook, actor, writer and publisher, knew very well – and it's also the reason behind Christie's sponsorship of London's Barbican Centre.
What artists need most
For while established artists can attract funding there's a good argument that says it's the up and coming unknown artists who need it most. They need the luxury of not writing novels (or not creating artworks); they need the time to think about the novels and artworks they will create. Just as importantly they need the comfort of knowing that there's a good chance the results of their efforts will be seen. That's why Christie takes this kind of sponsorship just as seriously as the big name events we support – like the Cannes Film Festival.
Show me the proof
Sir Nicholas Kenyon, Managing Director of the Barbican said at the time that Christie's sponsorship (we're supplying the latest in laser phosphor projection, direct-view LED video walls, Christie MicroTiles® and Christie® Pandoras Box media servers) would be invaluable.
"Our foyers have already housed innovative light sculptures, digital installations and audio journeys by both emerging and established artists…. We're extremely excited to now be launching an open call and look forward to receiving bold, dynamic and imaginative submissions,"
The fact that this was an open call – that anyone can submit work – makes this type of sponsorship especially valuable. It means all artists, even unknown artists, now have the chance to exhibit in one of London's great artistic venues. There's no concern about track records, or previous exhibitions or your name as an artist as pulling power.  If your work followed the artistic brief of "What's going on here, then?" the Barbican judging panel would consider it on its merits.
A long-term commitment
This is a long-term sponsorship rather than a one-off prize, so artists will always have new opportunities to submit new work – knowing that there's a good chance of it being shown on the best technology, in one of the world's premier artistic centres, to a highly influential audience.
Simon Smith, Vice President of Christie EMEA, is convinced that giving creators access to the best technology pays dividends to the industry as a whole. "Technology and content go hand-in-hand, and we appreciate working alongside artists who can provide fantastic content… the partnership with the Barbican represents a collaboration that brings our technology together with artists under the global spotlight. It is a wonderful opportunity to support emerging artists in their creation of  new works."
And in retrospect, though Peter Cook was being unfair, he was mischievously accurate. Art needs an audience. It has to be seen to be real. And that's precisely what Christie's sponsorship of the Barbican offers artists, an incentive to finish work and bring unseen ideas to fruition. The chance to be seen, to be real, and to be respected.