We spend night at the Opera with Charmex and Elenco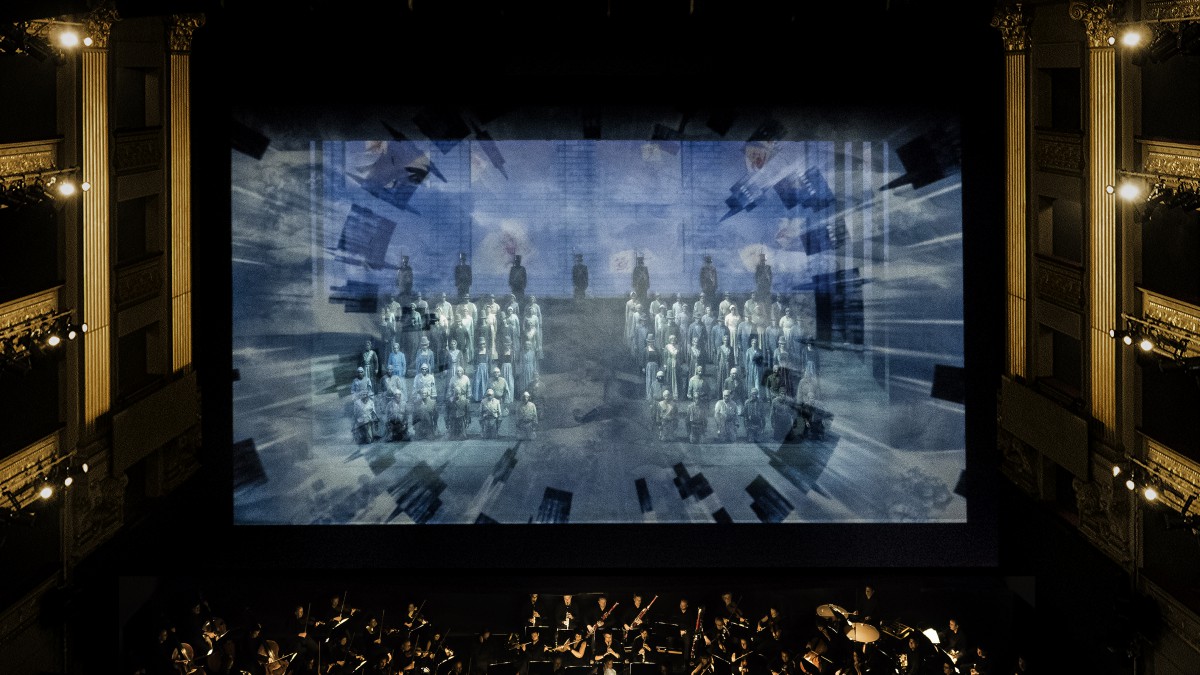 It's all about control
Pavarotti was not a big man. Of no more than average height yet able to command the biggest stages in the most prestigious opera houses across the world. But that voice! A purity and clarity that came not from his abundant power; but from control. By exploiting the power within his voice Pavarotti could make an audience cry just as easily as he could bring them to their feet. Power, he showed, is nothing without control.
Theatre on a huge scale
At Teatro Real, Madrid's major Opera House, they know all about scale and power. Opera is conceived on a grand scale; huge casts, full orchestras. Sets across the word have included live cheetahs and real waterfalls. It was easy to tell when a new production was planned – streets around opera houses would be jammed with 60' trucks as the latest fantasy came to life.
Today however, those streets are quieter, AV is starting to take over from wood and canvas and plaster – as Fernando Valiente, head of Teatro Real's audio-visual department explains. "The volume of materials in some of those sets used to be truly awe-inspiring. But, in this day and age, with the advance of audio-visual media, sets are becoming increasingly virtual… We can achieve physical effects that once came in nine trucks, so came to the conclusion we needed to invest in high-performance projectors to cover the audio-visual demands we know the future holds."
Tested against the competition, and winning
So, in a plot worthy of Wagner, seven AV suitors where chosen and presented with a series of tasks – technical tests carried out in the Teatro Real itself and with every manufacturer facing the same signals and light conditions.
Juan José Pérez, projects consultant at Charmex, the Christie partner in charge of the operation through distributors Elenco, recalls that, at the end of a very long day, "The Christie projectors proved to be the most reliable, robust and versatile."
So Teatro Real chose three Christie Roadster HD20K-Js, a 3DLP technology projector with HD 1920 x 1080 resolution and 20,000 lumens. They've been busy ever since – and in a production of Fidelio, they really came into their own.
Tulle screens and theatrical magic
In a modern twist to a technique long-loved by lighting designers, two Roadsters front projected on a semi-transparent tulle screen, whilst a further two back projected onto four similar screens arranged at different levels throughout the set. The moment the BP projection joined the FP a massive, magical, multi-layered effect was conjured up, mixing with physical and virtual to give great depth and mesmerising 3D.
The Roadster ILS™, intelligent lens system was invaluable during this back projection – it automatically adjusted the image to each screen size and maintained alignment and aspect ratios. At opera houses without Roadsters and ILS™, that had meant truck mounting every projector – stagehands pushing them into position at every change of screen.
Fidelio at Teatro Real ran for a month, with the Roadsters performing flawlessly throughout. Fernando Valiente again: "the Christie's had the muscle we were looking for. They proved trustworthy and reliable in operation with simple, easy-to-use software. Another thing that won us over was their compactness; an important issue given the size of our cabin."
Power and control in one compact package had won operagoers over once again – you can see just how it did it here.