How AJAR-tec, Christie and Heathrow made air travel tedious (And why that's good thing)
Tray-tables have been returned to the upright position; devices switched to airplane mode, safety instructions firmly but politely ignored - just another flight to another city and hours of uneventful airborne tedium.
Except it's anything but…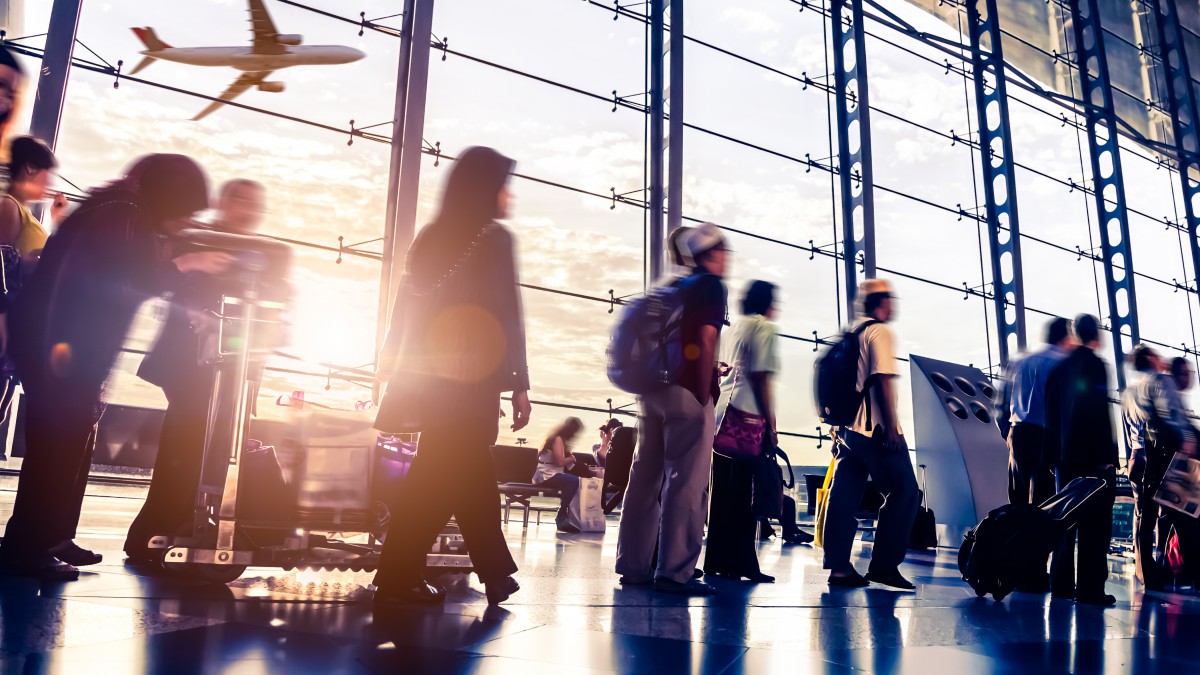 Predicted, monitored and planned
For behind the scenes Europe's Airport Operations Centres have predicted, monitored and planned every element of your journey and that of every other passenger. The impact of your arrival has been measured, congestion on the roads before your departure and after your arrival anticipated, the probability of unforeseen delays foreseen. Weather, winds, lost passports and mislaid children allowed for.
Air travel today is all about making an inherently unpredictable activity as predictable as possible – flying is only tedious because extraordinary care goes into making so.
The heart of every airport
Such control demands a vast interlinked and international network, at the heart of which are APOCs – Airport Operations Centres – found at every major airport and part of SESAR (Single European Sky Air traffic management Research). APOCs are more than just emergency control centres; instead they act as airport information hubs, taking a constant stream of information, absorbing, analysing and relaying data to all who need it.
A new APOC, and London gets a new village
At London's Heathrow Airport, specialist systems integrator and Christie Partner AJAR-tec has recently completed work on a brand new APOC. This Capgemini led project saw the existing control centres, each with its own specialism, centralised into a new purpose built APOC 'village'. But success wasn't due to centralisation, it was due to distribution – the ability to send visual intelligence direct to the people who need it the moment they need it.  All at the touch of a button and all using forty-eight Christie Phoenix nodes.
It's Christie Phoenix's ability to encode and decode highly detailed video and data signals over the AJAR-tec designed IP infrastructure that allows this real-time mobility of information. It means ground-staff know the location of every aircraft at every moment in time, but it also means retailers can match staff levels to predicted custom, and that a lorry jamming a motorway sixty miles distant no longer causes a departure desk scrum.
Because everyone who needs to know about it, already knows about it.
In case of bad weather, press button
Indeed, the system is so flexible AJAR-tec has been able to build in scenario buttons such as 'Snowfall'. This brings up a predetermined suite of screens before a single flake has fallen, pushing visual information out to where it's needed most. And, because Heathrow is a commercial enterprise as well as a transport hub, (the airport sells 974 tons of chips a year) that snow warning is just as likely to result in restaurants in terminals adding soup to the menu as it does snowplough drivers pulling on their boots.
Ninety-eight major information sources
At Heathrow alone, ninety-eight major sources of information must be analysed – from prevailing winds, to baggage hall staff levels, to motorway congestion, and disbursed to specialist teams in remote locations, Clearly a single, silo-like, central control room would never be enough – not when the airport you care for covers 12.2km2, is a temporary home to seventy-three million passengers annually and employs seventy-six thousand on-site staff.
It is this that makes Christie Phoenix so central to AJAR-tec's plans, the ease with which it allows visual information to be distributed via IP to everything from multiple-monitor control room walls to a single PC on a baggage controller's desk, the modular way in which it allows systems to expand as demands expand. The way in which Christie Phoenix helps Heathrow to keep all those balls in the air, passengers and freight on the move – and any excitement firmly on the ground.