Putting it 'out there'. Planning for outdoor projection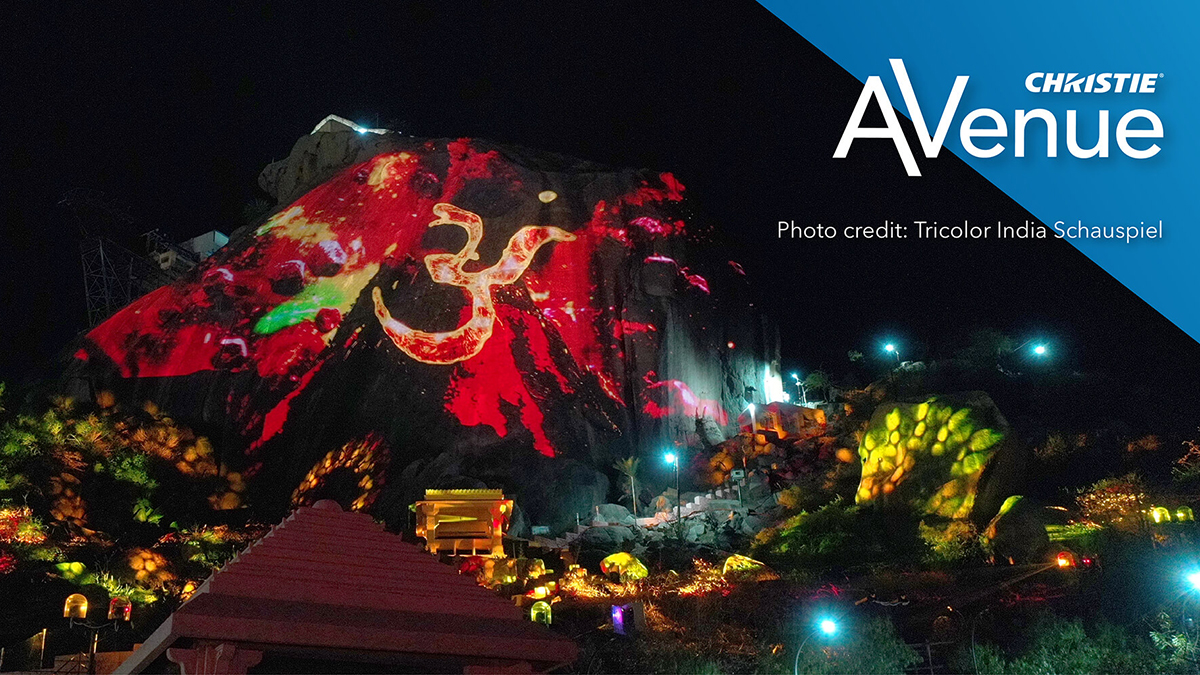 To audiences, outdoor projection performances must seem the essence of ephemeral. Fleeting confections of light that emerges only once the sun is down and evaporates just as mysteriously. That, though, is part of their attraction — they can feel both frail and powerful simultaneously — a phenomenon as transient and transformative as a lightning flash illuminating the world anew.
But talk to Joel St-Denis, director of product management, enterprise engineering, Christie, and he'll tell you that you can only capture the magic of impermanence by planning as though it were permanent — that in the world of outside projection, only the most robust and reliable systems will do. Planning is everything, and that's as true for shows that only last a couple of hours as it is for permanent projection installations.
In part, that's because you may only get one chance to get it right – most projection takes place in carefully created and controlled indoor environments. The moment you move outdoors, all of that is gone.
High brightness helps
That means the projection itself must control the environment, and that means using light and plenty of it. Projection mapping specialists say 20,000 lumens per unit is the standard minimum you need to make the picture pop on unforgiving surfaces and punch through streetlights and rogue car headlights.
Things change. Plan for them
On its own, though, raw power is not enough, few of the services a purpose-built environment provides will be there, and all will need to be supplied somehow. But even once the entire rig is up and running and focused the job has just begun. Because in the uncontrolled outdoor environment, things will change, and you will need to plan for the unexpected. Projectors can get nudged out of line or shift. Yes, there are enclosures that protect against the worst of the elements, but your real friends are today's sophisticated projection software solutions and show management tools. Joel recommends planning to make full use of these early, building them into a strategy to keeping things up and running.
Make friends with projection software solutions
Christie Mystique™ — often used with Christie Twist™ or Christie Pandoras Box® product families — is a camera-based software that lets you quickly install, align, calibrate to maintain multi-projector systems. It's a timesaver when you're setting up and a show-saver if things go wrong. And for extra insurance, there's Christie Guardian, which constantly monitors blended projection systems for misalignment and automatically calibrates the image in real-time, quickly, invisibly, and without interruption, even while your content is playing.
For truly complex or massive shows, there's even Christie Conductor – advanced monitoring and control software created exclusively for Christie 3DLP® projectors. With Conductor, you can monitor and control up to 256 projectors from your laptop.
Great content is key
But Joel says the most important planning isn't technical at all but around content. Yes, it must be suited to its environment, but even the best content loses its ability to wow over time. His advice? Think long-term, plan for new content when you plan the original event and keep your content fresh to keep your audience coming to those outside spaces.