Get some LEGO and let yourself go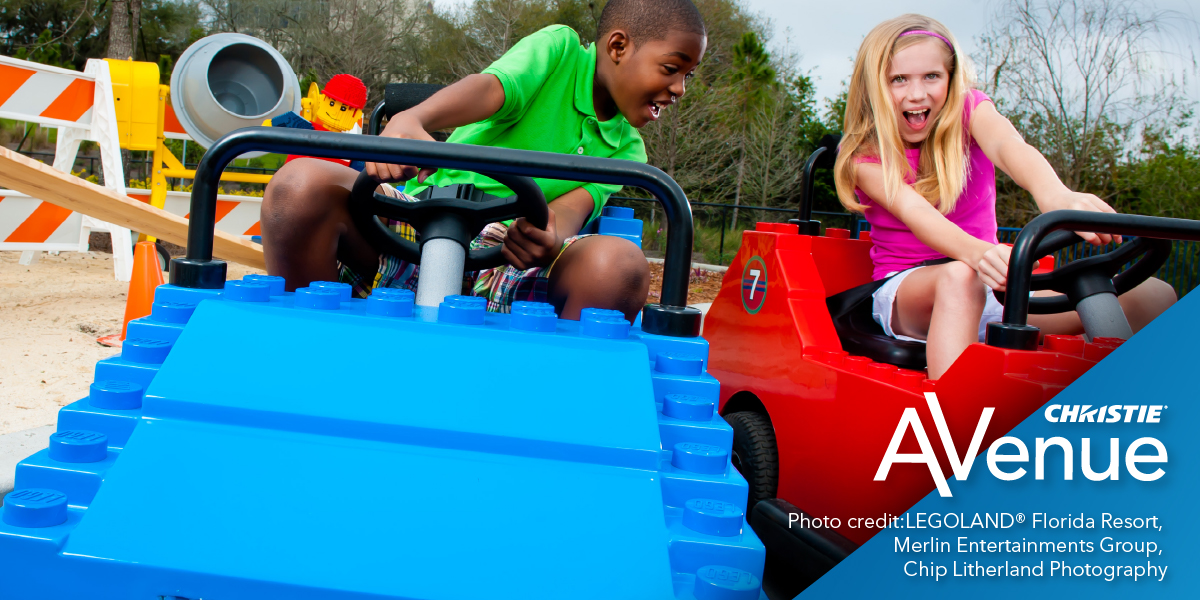 Raise your hand if you played with LEGO® as a child.  So did we! It's amazing how this seemingly simple building toy is a global phenomenon. It's spawned movies and theme parks and yet remains, in essence, plastic bricks. That is its genius, it's as simple or as complex as your skills and ambition; anyone can make something, and master builders can make something extraordinary.
Watch a child playing with LEGO, and you're watching human creativity in real-time. It's the greatest enabler of play and imagination imaginable. Want to build an intergalactic rocket-powered squid? Or a horse that talks? LEGO lets children do that – it may not look like a talking horse, or indeed talk, but that really doesn't matter; they've created something new.
Encouraging exploration
Talking to Jeremy Pancoast, Entertainment Director, LEGOLAND® Parks North America, you can see how the ethos of exploration and creativity runs through everything LEGO. There are rides, of course, many of them powered by Christie® high brightness projectors, and interactive, like the UK's first 'flying theater' Flight of the Sky Lion at LEGOLAND Windsor, inspired by the ideas of children, and where the Sky Lion is made from 685,530 LEGO bricks. "There are no rules with LEGO. There are guidelines, but children's own imaginations are the real kicker, and that's what we want to inspire. We want to encourage exploration, and we reinforce that every time we create a new attraction. In The LEGO® MOVIE™ Masters of Flight, you hop aboard Emmet's Triple-Decker Couch that plays off the Double-Decker Couch he created in The LEGO MOVIE™. This flying theatre attraction immerses guests into an action-packed adventure on a suspended ride with full-dome projection, giving the sensational feeling of flying alongside some familiar LEGO Movie friends, engaging you into a story that reinforces to children that you can create whatever you want."
And when kids get home, they can build. They can build their own triple, quadruple, or quintillion-decker couch themselves out of nothing more complex than building bricks. It's all about putting children in control of their environment instead of forcing them to do things the way adults think is 'right' or 'good for them.'
"At LEGOLAND Driving School, we let children take control and drive their own car through city streets with no track, and at Coast Guard Academy, they're The Skipper." shares Jeremy. "They get into a boat and take charge and steer – they may bump into walls or spin around in circles, but they're in charge in a safe way to play."
Little pieces of plastic tech with no limits
This is what LEGO does, make the building blocks of a child's imagination – little pieces of plastic tech that set no limits, have no rules, and allow them to experience the joy and frustration of human creativity on the carpet of their own front room.
And what happens when they finish that intergalactic rocket-powered squid or horse that talks? They build stories around them of course, send them on adventures and give them worlds to live in. But that's what happens whenever you mix imagination and tech—any tech—wonderful things happen. Learn more about projection and other AV technology for theme parks.