In a new light. Revealing the hidden city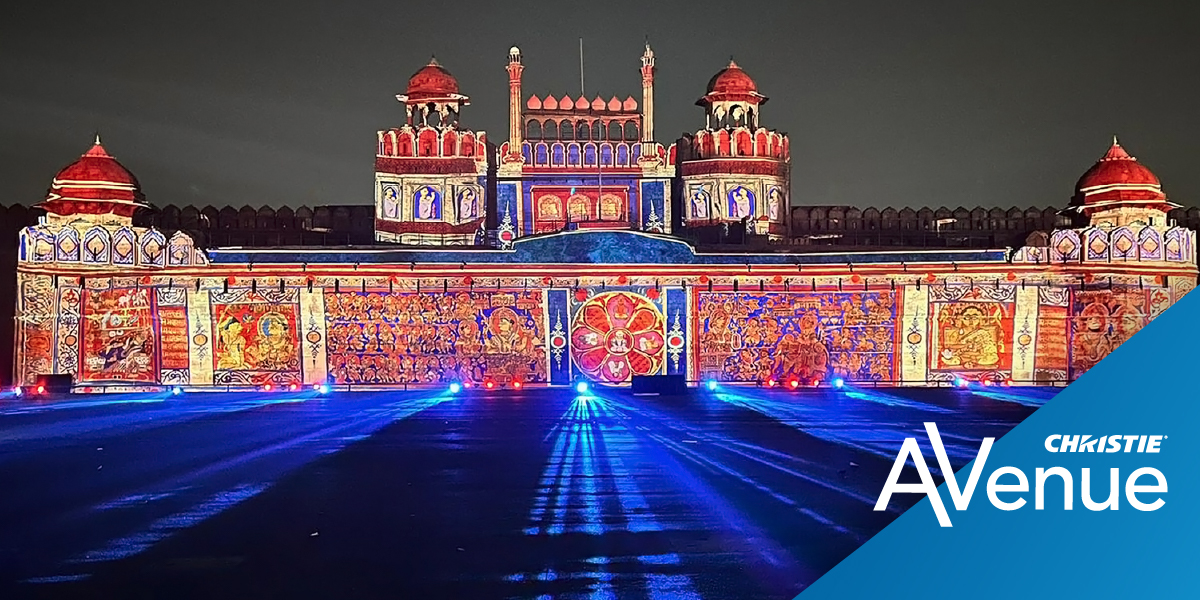 Next time you walk a city street, look above the showy shopfronts to the architecture there. Here, often untouched by corporate branding, you'll find a city's secret second-story face, a less planned, idiosyncratic urban world of once-fashionable styles and long-forgotten decoration.
That's the thing about cities, sometimes the greatest treasures hide in plain sight. In Paris, it's Art Deco ironwork; in New York, Beaux-Arts; in London, medieval brickwork; artistic architecture is often only an upward glance away. But AV technology and techniques are now shining new lights onto hidden cityscapes. And though the ability exists to flood even the largest city with light, the most successful projection mapping events and light festivals are those that blend within the environment they celebrate, simultaneously rendering familiar streets unfamiliar and revealing their long-forgotten secrets.
An artist's subtle eye
Projection mapping spectacles are made possible with compact, high brightness projection, LED illumination, and warping and blending software, but lumens and computing power alone are nothing without an artist's subtle eye to direct it. What tech does is unleash that vision so we can all share it—and experience our surroundings anew.
There are well-known, large-scale projection mapping events like that at India's Bharat Bhagya Vidhata, a huge cultural extravaganza in New Delhi held at the 17th century Red Fort, commissioned and installed by MSS World with content designed by Knownsense Studios. Here, the emphasis is on heritage, exploring themes such as India's freedom struggle, resolve and achievements, but there's no doubt that the fort itself remains the star. Those tales of hard-won independence are even more powerful when seen on the walls of the very place many occurred, all brought to life by an artistic vision impossible to realize any other way.
Half a world away in Australia, Vivid Sydney is a very different festival with a very different outlook: here, the aim is to 'Bare the soul of the city' and connect the physical place to its artistic life and culture. Yes, the Sydney Harbour Bridge will be illuminated—you wouldn't expect anything less—but this year so will the Sydney Central Station – lit up and interactive with Christie Crimson 3DLP® projectors commissioned by The Electric Canvas. Vivid Sydney celebrates creativity for its own sake. This is us, it says, see what we do here and how inspiring we can be.
Urban cohesion
Cities will continue to change. Working from home and shopping online may well see our cities lose their importance as places of commerce and increase their role as drivers of culture. Uniquely, projection mapping events and light festivals bring culture out onto city streets and into spaces where it had minimal presence before—and draw crowds when it does. This is about more than technology enabling art: it's about technology creating culture and increasing urban cohesion among some of the world's most familiar yet undiscovered spaces.
Look up. There's lots to see; there's much you've missed.