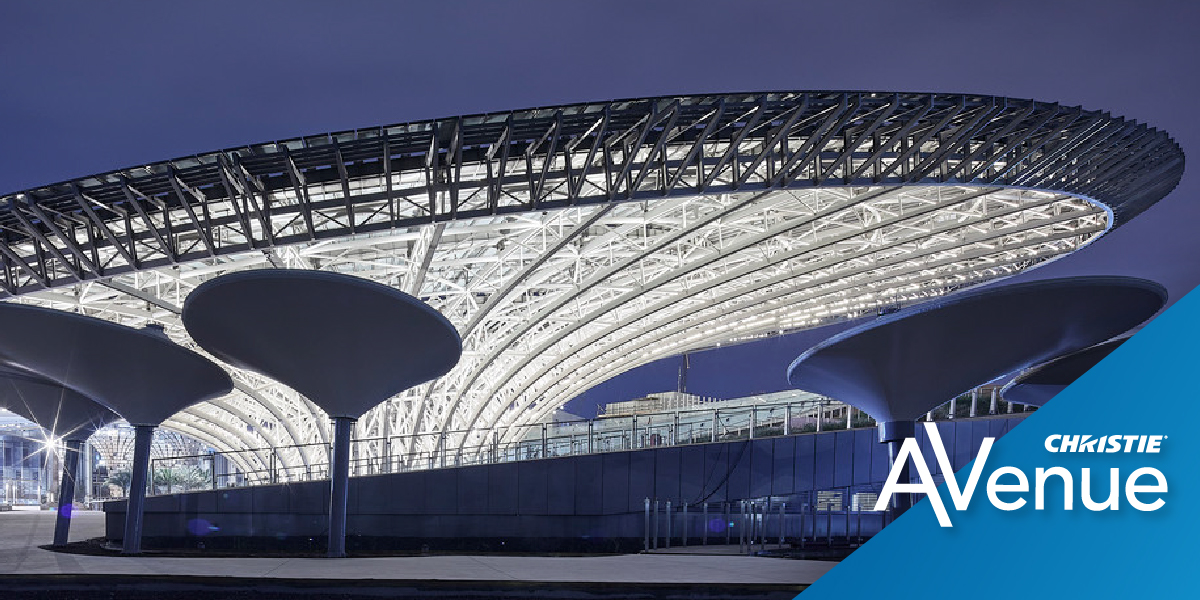 It is as true now as it has ever been: you cannot prepare for the future unless you first understand the past. London's Great Exhibition of 1851 stands proud as the first World Expo ever held, but not perhaps in the way we understand the term today. Early World Expos were wholehearted celebrations of manufacturing – of industry's presumed dominance over the natural world and its power to refine the raw earth and turn it into useful goods.
Before 1851, there had been 20 years of political and social upheaval across Europe; afterwards, these societies felt there could be only constant technological progress. The world stood at a moment of change, and London's Great Exhibition of 1851 was the pivot on which it turned – seeking to instill optimism and hope for a better future.
Turning a corner
And, for the most part, they were right. The appetite continued for steam locomotives, telegraphs, and textile looms alike – inventions that largely bettered the world, then and long into the future.
Expo 2020 Dubai now finds itself at a moment just as pivotal, where recent events remind us of humankind's fragility, but also its might – exemplified by the global development of vaccines across the world.
Talk to Marjan Faraidooni, Expo 2020's Chief Experience Officer, and you see that the first World Expo ever held in the Middle East, Africa, and South Asia acknowledges this responsibility, as it prepares to welcome the world for 6 months from 1 October 2021.
This gives Expo 2020, with its main theme of 'Connecting Minds, Creating the Future', a purpose that also goes far beyond a celebratory role, for it also considers itself to be a pivot – from the unsustainable to the sustainable, capturing the world's imagination by welcoming the best minds and the most innovative ideas from around the globe.
A great example of this is Expo's 'Terra' Sustainability Pavilion. One of 3 thematic pavilions, Terra opened temporarily as a way to offer attendees an early sneak peek into what Expo has to offer. Designed to be net-zero for both energy and water, Terra features almost 3,000 solar panels on a 130-meter-wide roof canopy, as well as a mini forest of 'energy trees' – home to 2,160 panels – that sustainably capture energy from sunlight.
A continuation of 1851
Expo 2020 is a continuation and celebration of the same optimism that drove the Great Exhibition. The 252 Christie D4K40-RGB pure laser projectors that illuminate Al Wasl dome – turning the beating heart of Expo into one of the largest 360-degree projection surfaces in the world – are just one example of the extraordinary feats that have gone into creating the Expo site. Marjan points out that one of Expo's key messages is optimism for the future – to illustrate humanity's potential to come together to address some of greatest challenges facing the planet and its people.
"Our World Expo is really about the connection of the human spirit – this is something embedded in everything we do. For us to move forward as a global collective, especially in the context of where the world currently stands, it cannot only be about invention," Marjan shares. "It's about the spirit of human progress and how important it remains for us to continue to collaborate, at every level of society, to create a cleaner, safer, healthier world for everyone."
Pivotal moments in UAE
Are we better equipped than the world was in 1851? Of course we are, and our capacity to come together has vastly improved. But it would be foolish to imagine there won't be bumps along the road towards a truly sustainable future. Will Expo 2020 prove to be a pivotal moment in that process? In a testament to its optimism for the future, Expo's temporary opening of Terra has already shown visitors its engaging, playful, and personal visitor experience. All while bringing to life the UAE and Expo's commitment to sustainability to catalyse global change. As Marjan says, "We're very proud of our optimism here in the UAE, and we believe that this optimism – one that says 'world, we believe in you' – will grow stronger as we build a brighter future together."
For more information on Christie at Expo 2020 visit christiedigital.com/expo2020