The Cleveland Museum of Art plans for the future of the past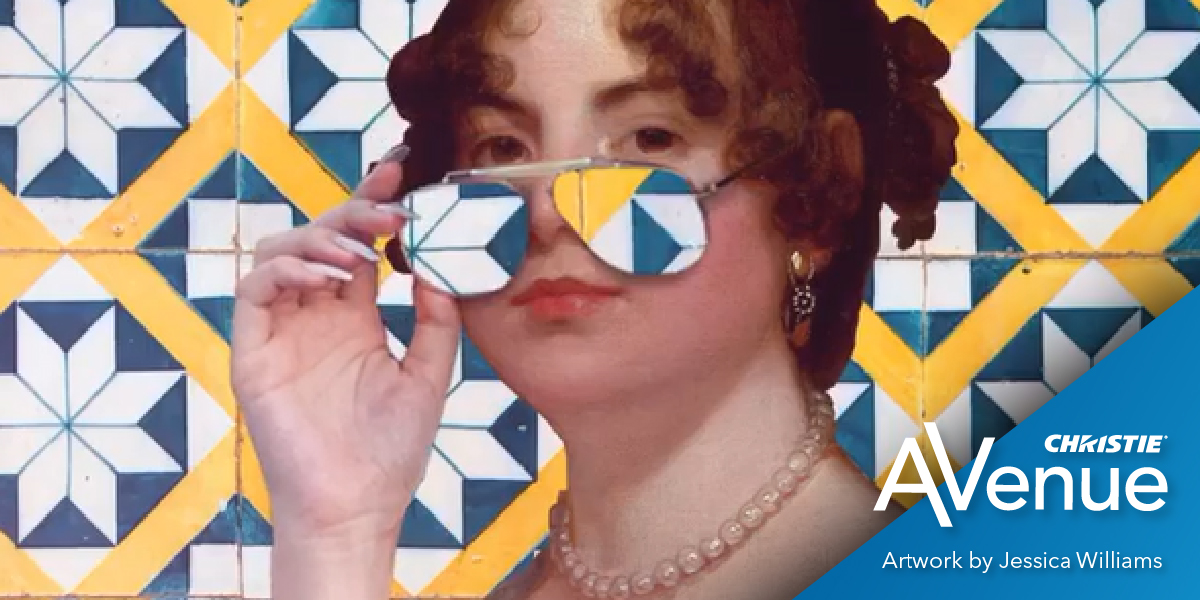 The Cleveland Museum of Art has been praised, rightly, for its sure-footed response to the pandemic. It has been able to make its collection even more widely accessible, on the heels of the museum's landmark launch of Open Access– and has been able to do so at relative speed. From March-December 2020, there was a 153% increase in Open Access downloads over 2019, clear evidence their web-based initiatives had inspired home audiences.
So why was it able to pivot with elegance from an open world to a locked-down one? What had they done to make them so nimble?
On March 14, when the reality of the pandemic took hold, and CMA closed to the public, the museum's cross-collaborative teams quickly shifted focus to creating online toolsets. But rather than put existing experiences online, they asked what a future museum experience online should look like. The CMA created multiple new resources, under the umbrella "Home is Where the Art Is," creating experiences that allow people to engage with the collection. They give them meaning, place them in context, and aid understanding of the world. An artefact being just old, or simply beautiful, is never enough unless you know the story it tells.
"One Source of Truth"
The Cleveland Museum of Art has established what Jane Alexander, their Chief Digital Information Officer calls their "One Source of Truth", where backend systems are integrated and can update every 15 minutes. Add an image, and all the metadata appears everywhere, from Collection Online to the ARTLENS Gallery.
Continuously updated (every week, over two hundred objects may be installed), the Cleveland Museum of Art is well prepared when a new exhibition is planned, or a pandemic strikes. The backbone of the museum's tech infrastructure, this "One Source of Truth" drives everything from the description on the walls to the information in the Collection Online.
As Jane explains, this was initially conceived to allow the museum to be nimble and flexible. When the team is creating a new interactive experience, or a new display appears on the market, the backend can cope and not force a grassroots rethink. An example is the Christie® MicroTiles® based ArtLens Wall, a 40 ft, interactive multitouch wall that displays – in real-time – all the works from the permanent collection currently on view in the galleries.
At any moment, any curator, educator or collections manager can update information on any object in collection, from the integrated backend system to any outward facing platform shifting to reflect what is on view. And because the CMA had the foresight, long before the pandemic, to remove barriers between visitors and the collection, its videowalls remain impressive. Touch-free interactivity and mobile device interfaces feel like natural extensions rather than gimmicky bolt-ons – it continues to invite visitors to understand art and artmaking through intuition, play, and creativity.
Addictive, explosive and exponential
So, how did this translate during the pandemic? One popular digital toolset is a reverse-image search for exploring the CMA collection online. Upload your own pictures, and AI will use machine learning to find visually similar images in the collection – offering fresh ideas every time you hit 'shuffle'. It's a fascinating and addictive way to explore using images you snapped or drew. Did you see what the great masters saw? Are there hidden resonances to ancient art? You can try it yourself and see.
All this is possible only because of that backend investment – as is the richly populated 'From Home' section of the website where the museum stays open even when it's closed. Or the publicly accessible live Open Access dashboards where you can see which objects are most popular or being viewed on Wikipedia and other partner repositories. These showed explosive and exponential activity during lockdowns – neatly demonstrating the reach of the CMA's collection.
One world
AV is part of an ecosystem of information that adjusts to changes around it. That, in CMA's case, meant investing for the unknown. But by utilizing existing technology and a flexible backend, they have pivoted to a new reality with speed, responding to an ever-shifting landscape with quality, digital toolsets and creating innovative experiences for everyone.
Visit Christie for more videowall solutions.