Inside the National Film and Television School
The industry's best-kept and most valuable secret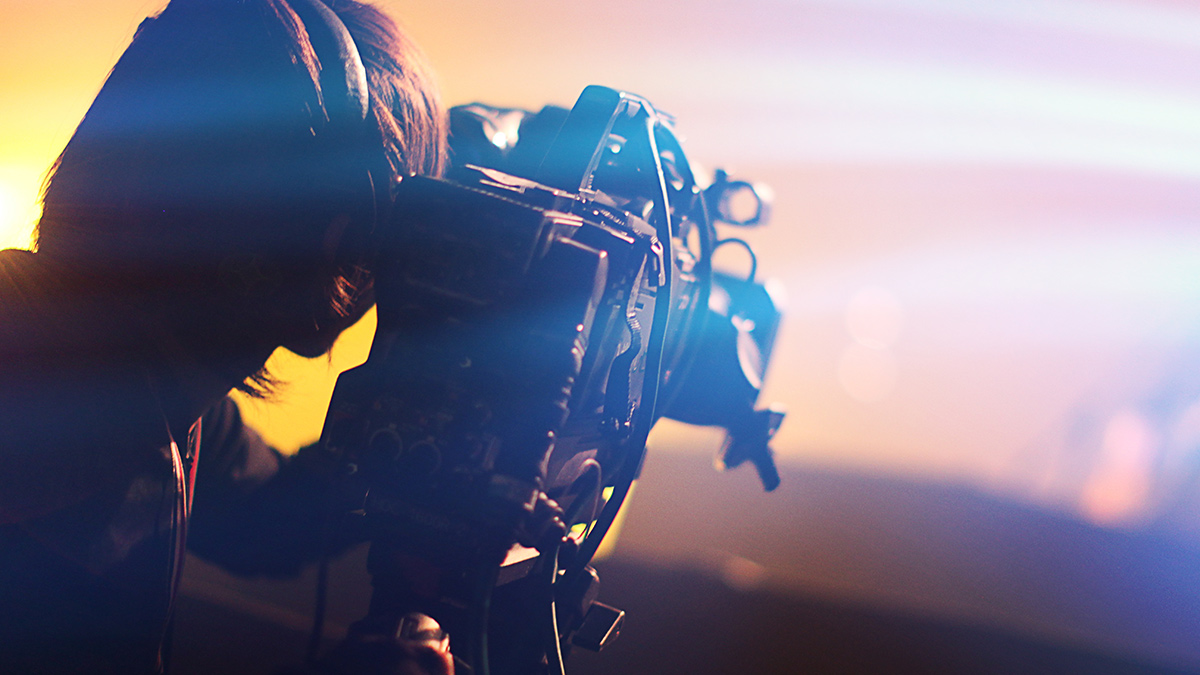 In an English town – far, far, away…
Beyond the world of film and television few will have heard of the UK's National Film and Television School, and that's unfortunate, for the NFTS has had greater influence on what we watch than many would imagine. It may be a world away from Hollywood's glitz and glamour, but the work of NFTS students resonates around the world just as long and just as loud.
To judge just how far that influence runs, let's start with a list: Star Wars: The Force Awakens, The Hunger Games, Spectre, Minions, Amy, Shaun The Sheep, The Hobbit. Then there's Doctor Who, Game of Thrones, Ripper Street, and Everest. NFTS graduates have been involved in them all. They've probably, written, edited directed and produced some of the most influential entertainment of recent times – not bad for a film school that began life in disused studios in Beaconsfield.
That's why Christie has been an enthusiastic partner of the school for more than a decade; because it gives us a unique opportunity to nurture the talent that will guarantee cinema's future. We're involved in supporting individual students during their studies; we helped equip the school in the change over from film to digital and we sponsor an annual student prize. Practical steps that help ensure the art form remains healthy and vibrant.
But exactly how has the NFTS managed to produce so many industry professionals whose work has achieved such critical acclaim and box office success? What does it take to win over one hundred BAFTAs?
Real world skills write real stories
The courses run by the NFTS are intensely practical – there are three sound stages, a television studio, editing suites, a Christie-equipped theatre, postproduction for both sound and vision and dedicated facilities for composers, animators and games producers. As most courses are run by movie-makers for movie-makers there's also a deep understanding of the commercial aspects of the art from the outset.
Nor do students work in isolation, at NFTS they must, as they must in the outside world, learn to work collaboratively and understand that the success of their work ultimately rests on the skills and commitment of others. For an aspiring scriptwriter honing a narrative arc on their own that may seem constraining and a dilution of individual vision, but it is that necessity to work with and direct skills other than your own that marks out film as a uniquely challenging visual art – and it's one that can only be learnt through the kind of practical application found at the NFTS.
That's why so many treat the NFTS as an international finishing school for film and TV. Having already graduated from internationally renowned film schools or having built the foundations of a career, they know the NTFS will take them to the next level, sooner and more successfully than they might manage on their own. It's also why the help we offer is practical help, often in the form of Christie products that directly aid students in their future careers. In the past this has included digital projectors – exactly the kind of equipment they might find hard to access to otherwise.
A belief in Story
The commitment the NFTS has to the importance of story cannot be overestimated. It's what keeps audiences engaged, keeps narratives moving forward and allows great filmmakers to tell uncomfortable truths and tackle difficult subjects. That's possibly why NFTS graduates are in such high demand throughout the industry, because by the time they leave they have a true understanding of how a story works – and that human communication is at its most powerful wherever tales are told.
That's true whatever genre you pick, from a two-hour action epic to a twenty-second television commercial. Without a coherent story, you won't get an audience reaction, and no matter what skill you pick – from writer to editor to sound recordist to colourist –all will have a part to play in making certain the story holds true, and holds an audience to that truth.
New Talent
If making movies has never been easy, nor has been making it in the movies. In the past a successful career in any one of film's many disciplines has – to an extent – relied on knowing on whose door to knock, and knowing that they'll answer when you do. It's also often meant accepting a long and low-paid informal apprenticeship as part of the price of entry – a price many talented filmmakers have not had the ability to pay – and who have been lost to the industry as a result.
That's both sad, and a waste of talent in a field that relies on talent for its very existence. If all the NFTS did were to give the industry the ability to find new voices from all walks of life it would still be an indispensable institution.  Dame Pippa Harris, Bafta's film committee chair recently said the same of Bafta nominations "It's about fostering broad inclusivity in terms of those who enter the industry. It has to be about the diversity of people's backgrounds, too. In order to remain relevant to the public, diversity is vital – it's no exaggeration to say the future of our creative industries depends on it."* 
And that's the true value of the NFTS and Christie's sponsorship – yes it provides professionalism and training, yes it keeps hard-won skills alive and creative standards high – but most of all it keeps cinema relevant by infusing it with new and original talent that might otherwise be overlooked and lost.
The entire film and television business relies on just two things – on people wanting to make films, and on people wanting to see the films that they make. For over forty years the BFTS has kept that unwritten contract between maker and audience alive, nurturing talent as diverse as Nick Park, Andrzej Sekuła, Sarah Gavron and David Yates. That's why the NFTS is important to Film and TV, and why they deserve the support of everyone involved in it. If you think your organisation can help, the NFTS website tells you all you need to know – our world and our industry would be a poorer creative place without them.
==========
Christie sponsor Carl Thompson – Most Promising Student 2016
Alongside providing digital projection for the NFTS cinema and screening theatre, Christie also sponsor an annual 'Most Promising Student' prize, won in 2016 by Digital Effects student Carl Thompson. Currently in the final year of an MA in Digital Effects and specialising in colour grading, Carl says his time at the NFTS was invaluable, giving him greater insight into colour-science – and the opportunity to use hard-to-access platforms like Baselight.
We'll be carrying a full interview with Carl in soon – and finding out just what the future holds for an NFTS star student…
*The Observer. Sunday 14th February 2016