The Elma Arts Hotel.
From 1960's Architectural Brutalism to 21st Century Israeli icon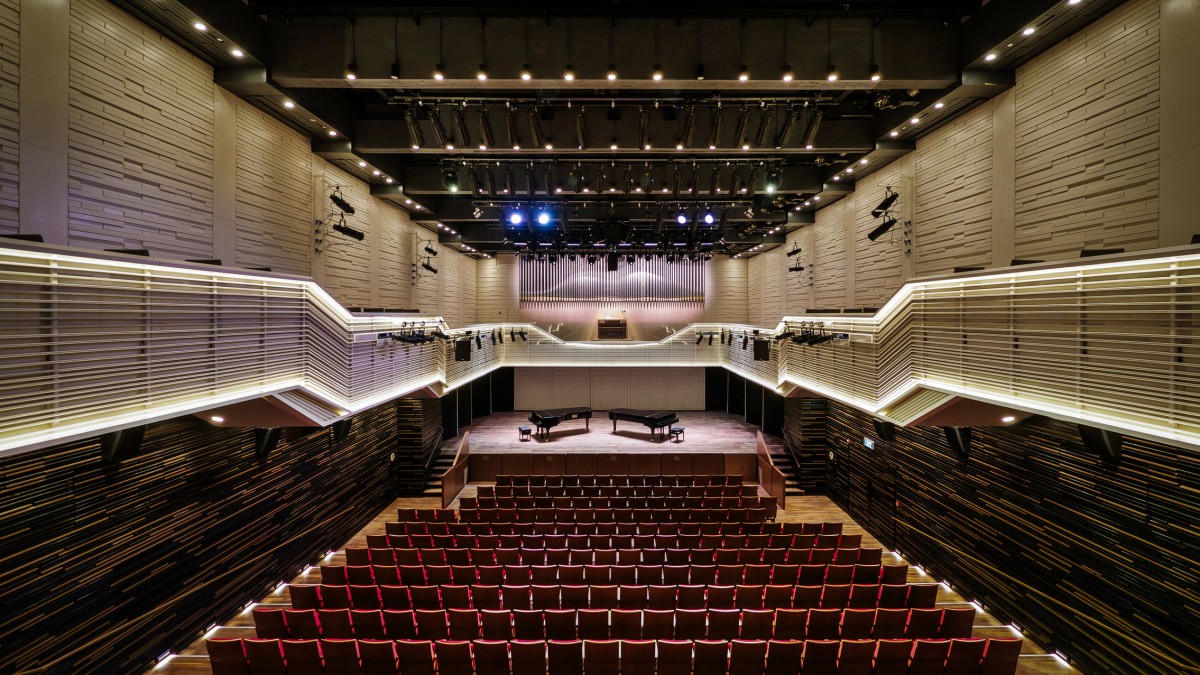 The Mivtachim Sanitarium at Zichron Ya'akov is one of Israel's most uncompromising modern buildings. Built on brutalist architectural principles and socialist ideals, its original purpose was as a place of respite from the strains of nation building and long hours on the kibbutz.
Never luxurious and never intended to be so, when it closed in 2004 it was hard to see how it could have a future in modern Israel. It was first scheduled for demolition, then for extensive redevelopment, and it was feared the building's iconic sweeping outline high above the Mediterranean might be lost forever – until an arts philanthropist called Lily Elstein and public appreciation intervened.
Brutalist, reinforced concrete, architecture rarely inspires public affection – but it seemed The Mivtachim Sanitarium had.
The Elma Arts Hotel is Born
So there was some acclaim when architect Rani Ziss, Lily Elstein and Amnon Rechter – son of the original architect Jacob Rechter – presented new plans that preserved the exterior and turned the building into a new 80-room hotel. Complete with modern concert hall, events space and art gallery the Elma Arts Hotel had been born.
Their plans meant each new hotel room was created from two of the original, and frankly spartan, spaces. But it is in the two concert halls that the real major cultural differences can be seen. In the larger 450-seat Elma Hall, there's a pipe organ, a rarity for Israel, and significant investment in AV to bring it up to international concert standards.
Christie equipped performance spaces
Israeli integrator Barkai and Christie Partner AVCOM supplied and installed systems throughout the building. In both the Elma Hall and in a smaller space known as "The Cube", that meant using Christie DHD800 to carry out the projection duties.
The Elma Hall has been designed as a 'Shoebox' concert hall with a modular stage and the emphasis very much on flexibility. Here, the projector is mounted on a ceiling lift so that sight-lines are kept clear whatever the performance, whilst in the more intimate Cube, plug and play capability makes it easy for visiting artists to achieve excellent results.
Re-born and re-imagined
That emphasis on the Arts, and on quality, is in no small measure due to Lily Elstein. Independently wealthy and well-known in Israel, she sits on the boards of many cultural institutions – including the Tel Aviv Museum of Art. It has been her influence more than any other that has created this mix of high art and luxury from the few-frills bones of a 1960's Sanitarium that few thought could survive.
Much of Lily Elstein's own art collection now hangs on the walls, and the Hotel's reputation continues to spread, not least because of the artists the two performance spaces attract.
The Elma Arts Hotel's guests come for the architecture, and the art, and the chance to stay in an important part of Israeli history. They come because of the Mediterranean views and the luxurious surroundings.
But they leave with a better understanding of just how important the role of art can be in creating a nation.