Philippe Bergeron. A man of many parts
The best description of Philippe Bergeron? Probably that he's a restless soul. This is a man whose desire to produce spectacular and moving work has always been a driving force. From his original life in computer animation (Tony de Peltrie), to his Sopranos acting career and now as President of PaintScaping, a world leader in 3D projection mapping.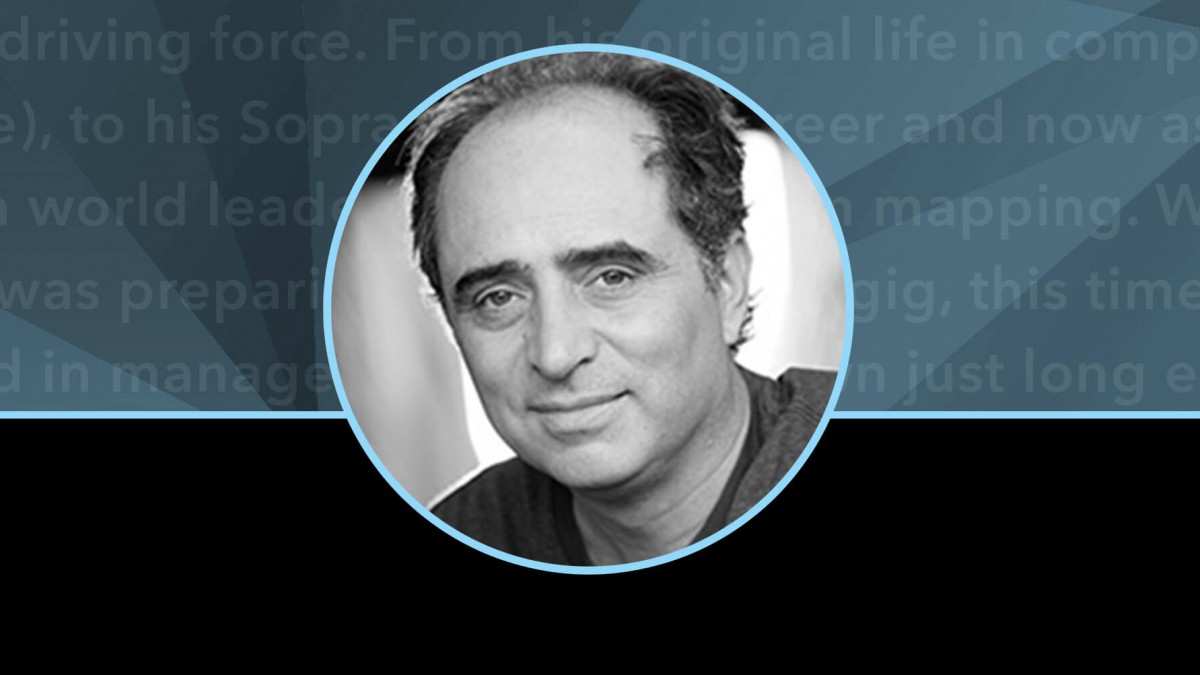 We caught up with Philippe as he was preparing for yet another gig, this time at Tao in Hollywood, and we managed to slow him down just long enough to ask about his projection mapping career, and where he thought the industry might be heading.
AVenue: What are the top challenges faced when taking on a new projection mapping opportunity?
Philippe Bergeron: The biggest challenge is always to create the vision of the client and to share the power of projection mapping. That's not always obvious – and that's what makes it both exciting and the biggest challenge.
AV: Are there different challenges when you considering fixed installation projects as opposed to temporary 3D projection mapping installs?
PB: We're actually doing our very first permanent install in Coachella Valley this month. The biggest challenge in permanent is the hardware that's used to protect the projectors; it has to give us the ability to update content remotely. Not something that's a consideration with temporary.
AV: How do you see camera based alignment and blending solutions impacting 3D projection mapping?
PB: It will be major. Obviously, the better the software is at automatically creating blends and warps, the more focus we can give to what's important to us – defining the creative and the narrative. It should give us more scope to do this; knowing that what we imagine can be created.
AV: What tools do you use for designing projection-mapping experiences? And which are your favourites?
PB: Christie's Twist of course is a big one, but also Maya, Nuke and After Effects.
AV: Where do you see interactivity and projection mapping intersecting?
PB: Again, this will be Major. It's a bit like the Holy Grail of mapping. The ability, without latency, to map a moving object is extremely challenging but – we are getting there, and it will be special when we do.
AV: How prevalent is 4K projection mapping today and where do you see it going?
PB: We're doing more and more 4k but it is still not that common, as the content creation is still much more expensive. Most clients clips are in HD and stock footage is – maybe – 10% HD? Rendering takes four times longer than HD too, so there are plenty of challenges – you have to want to do it. But there's no doubt it is worth it when you do.
AV: And are there benefits of using higher resolution mapped content at higher frame rates?
PB: Absolutely! 4K will give us even more ability to convince the audience that what they see is real. And when it comes to projecting HFR (60fps+) 4K mapped content – though it won't actually reduce pixel stretching over uneven surfaces  – the pixels themselves are smaller so it will be much less apparent. So from a perception standpoint it's a real gain.
AV: The uptake of HFR 4K in cinemas has reached a point where it's mainstream – do you think this will drive a demand that special effects using mapping are created in 4K too?
PB: I don't think we can avoid it, not only is the world going to 4K – we actually all need to be ready for 8k too.
AV: In 'The Forest of Mirrors' what was your inspiration?
PB: It was something I originally saw on a Fox TV show called 'The Masked Magician', about magicians' tricks. It meant working out how projection mapping would react with mirrors, but the combination of the two was simply out of this world. The mirrors gave the illusion of a giant hologram and allowed the canvas to appear infinite – without creating extra pixels.
AV:  CHRISTIE now provides new tools that auto align large projection mapping for a number of large installations. How do you see solutions like Christie Mystique influencing your ability to push to even larger experiences and create even more complex designs?
PB: As I said before, the tools Christie creates and that facilitate mapping and alignment are essential for our business. They mean we can concentrate on what really matters to PaintScaping and our clients – the creative & narrative. That's what stays with audiences long after the lights come up and the kids are in bed.
Events of the magnitude we work at need an enormous amount of planning. Every detail from the script to the audio to the correct projectors, lenses, placement and 3D modelling is essential to create this – literally – once-in-two-hundred-years experience. There will be no take two. Therefore reliability is critical. Christie projectors are unfailingly reliable – and PaintScaping's top choice. Naturally every job has its own challenges. But whether the installation is temporary or permanent, some challenges pertain to all jobs. Weather, of course, is one. With a temporary installation the solution might be tenting or moving the entire show indoors. Either way, Christie projectors are up the challenge.
AV: Thank you for your time, and good luck with the show
PB: Thank you