Freedom through precision with MicroTiles LED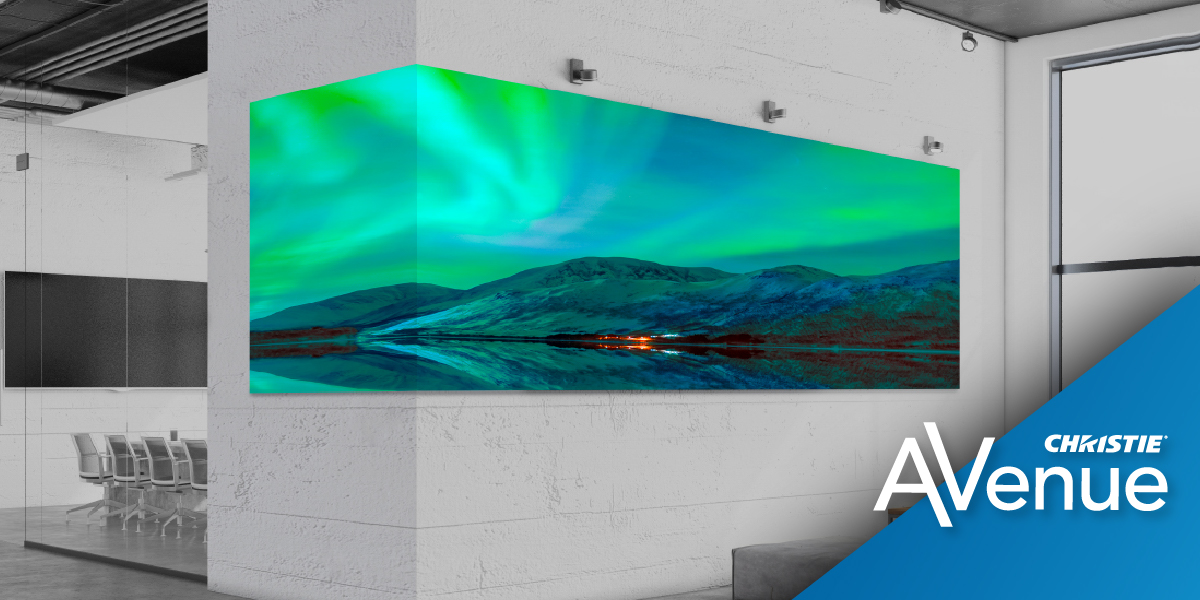 AV loves regularity. A system calibrated just so, a pixel perfectly placed, an invisible alignment. And always regular right angles. Not that this insistence on accuracy in all things is wrong, far from it, when your work fills an entire cinema screen—or the side of a building—size magnifies every minor error. We work in a business where precision pays.
But maybe it holds us back too. Perhaps we're faithful to the regular because that's how we've always worked. We think in right-angles, so we create in right-angles. From renaissance portraits to smartphone screens to the software used to create content—the right-angle rules. That's our world, and it always has been.
Freedom beckons
The rules are loosening, however. Projection mapping alone has led to broader, less defined horizons. And four corners plus four hard edges are no longer the barriers they once were. Developments in LED technology mean freedom beckons. Talk to Shawn Mills, Christie's director of display engineering, about MicroTiles® LED, and he'll tell you that this new freedom is not a function of less precision but more. Precision manufacturing, specifically robotic precision manufacturing, is the key that has opened the gates to more design freedom. As Shawn explains.
"An individual MicroTiles LED is small, around the size of an A4 or letter-size sheet of paper. It's cabinet-free and thin too, at only 60mm deep. So, you have the liberty to create unusual shapes — including tight internal and external curves in LED. Things not possible with monolithic panels. But it also means we need to manufacture MicroTiles LED at relatively high volumes and to very high tolerances. Only robotic manufacturing can do this."
Precision demands it
Keeping that manufacturing capability in-house at Christie's global center for advanced manufacturing and engineering in Kitchener, Canada, is crucial, too. Not only does it make MicroTiles LED TAA-compliant, but it means control over all processes, better quality control, and the ability to innovate over shorter timelines.
Shawn says, "We've taken a page out of the book of the semiconductor industry with vertical integration of the design of our factory automation, tooling, and processes; it keeps ownership of our intellectual property very tight. Our customers' and the product's need for precision demands it."
And the demand for precision-made, rectangle-breaking LED display technology is there. The AV industry has always been an enthusiastic adopter of new tech and new ideas. In the case of MicroTiles LED, that means increasingly inventive LED shapes and displays in areas where ambient light makes projection impractical. But the demand for this technology also comes from architects, interior designers, and merchandising creatives. Rectangles have never constrained their thinking, and with MicroTiles LED to help them create stunning displays, what used to be an impossible ask is now perfectly possible.