Why the first MicroTiles LED installation was a high stakes affair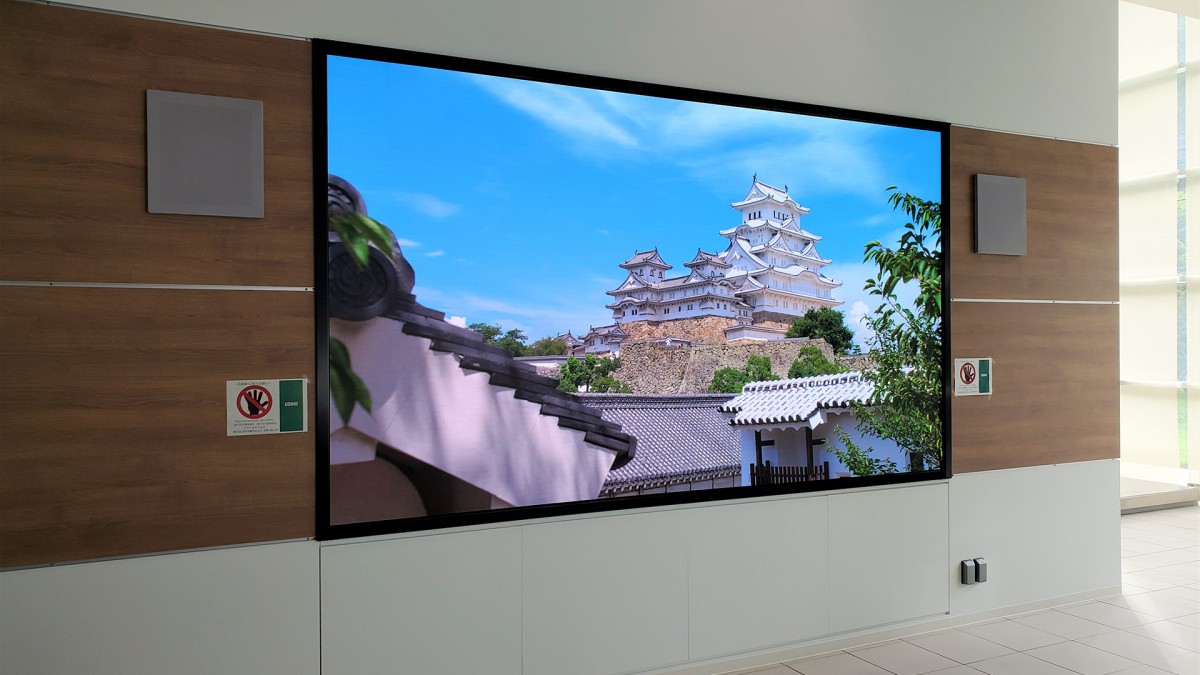 Who wouldn't be pleased on the day their ground-breaking new 4K LED system was specified for the first time? And who wouldn't want the world to know?
This time, though, it was a little different.
The sternest critics
You see, the client who had signed up for this MicroTiles LED wall turned out to be none other than Ushio, Christie's parent company. And if they thought the 4K resolution, automated color and brightness matching, and simple installation were just the thing for their head-office reception, who were we to disagree?
But MicroTiles LED really was going to have to deliver on its promises. The stakes were high. You know what they say about parents being the sternest critics.
We needn't have worried.
In safe hands
For a start, we were in the safe hands of hugely experienced Japanese integrator Xebex, and they certainly knew how to turn Ushio's reception area into something special with their plans for a 1.25mm pixel pitch, 4K, 14-foot wide wall.
But even Mitsuaki Mitama at Xebex was surprised at how straightforward everything suddenly became compared to previous installs. "The MicroTiles were unbelievably easy to install – about one week from start to finish – and the picture quality is superb."
Like everyone else though, it was the real-time IR Neighbor Detection™ and AutoMatch™ brightness and color-matching that impressed him most. These clever bits of tech have the very serious purpose of automatically maintaining image uniformity across an entire display for its entire lifetime. And boy, is it fun to see it happen. As Mitsuaki Mitama found the day he "swapped an LED module" then stood back and "watched it calibrate itself."
Individual MicroTiles LED panels are unusually small, just 240mm by 270mm, and it took 98 them of them to create that 14-foot wall. But the self-adjustment and the way each magnetic module is held in alignment by a pre-installed system means there's no run-out. Even close-up, the gaps between tiles are all-but imperceptible. Seamless curves are just as easily achieved. And all this, as Mitsuaki Mitama at Xebex found, in less time and with superior results.
A happy ending
But none of that really mattered. Not until general manager Yasuichi Inoue at Ushio agreed. After all, when it comes to light, Ushio knows what's right. Ushio has a long history of developing innovative light sources for everything from cinema to horticulture.
So, when he told us, "The image is so life-like it's as though you are peering out the window at scenery outside. Visitors pause to stare at the display, and many have made inquiries about it. The high-quality 4K is beautiful, and the overall performance of the Christie MicroTiles LED has exceeded our expectations."
That was precisely what we wanted to hear.