AV is a broad church, it needs to stay that way.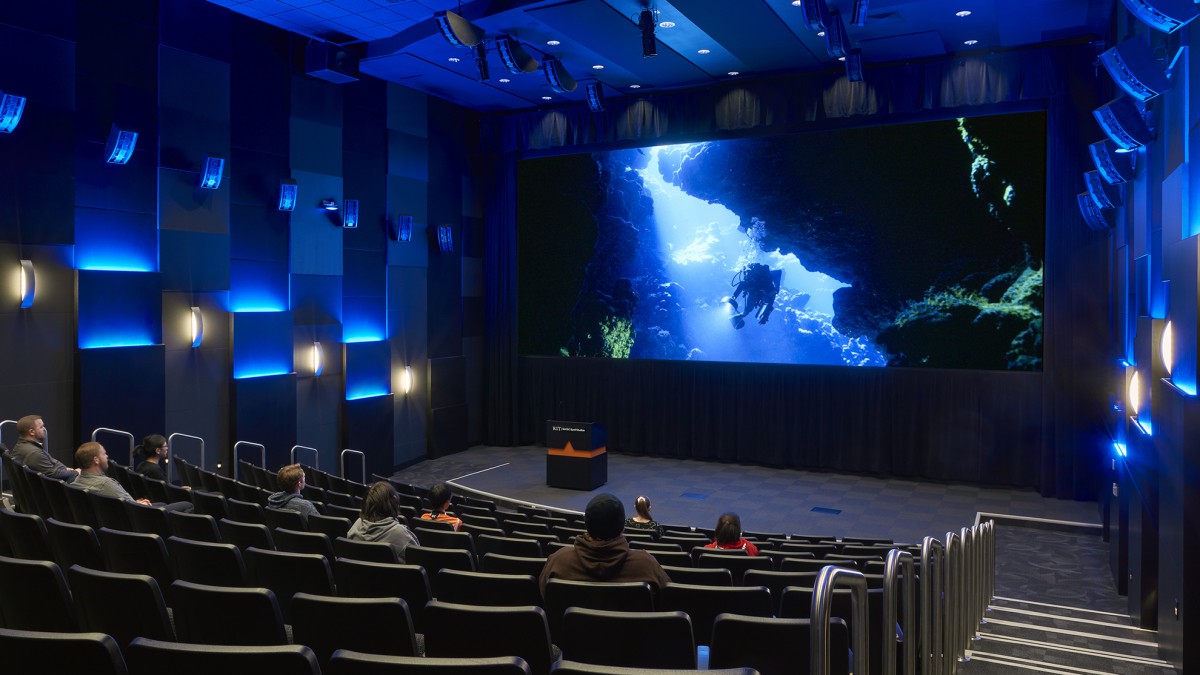 Ours is one of the few businesses that mixes creative endeavor with technical aptitude. It welcomes gifted engineers with the same enthusiasm that it does talented storytellers. The best, of course, have an element of both in their makeup.
Indeed, the industry is pleasingly down-to-earth about the whole business of getting images on screens – or the sides of buildings – acknowledging the technical and artistic skills involved, though specialisms, are rarely mutually exclusive.
A holistic approach to training
The educators training a new generation are increasingly aware of that view, too. Believing that creatives do not merely provide 'content' any more than technicians are simply the means by which it is shown – they take a more holistic, true-to-life approach. As is clear in institutions such as MAGIC Spell Studios at Rochester Institute of Technology (RIT) in Western New York.
Here, Christie helped equip a new building that houses a 7,000-square-foot sound stage; the 180-seat Wegmans Theater – featuring the Christie CP4325-RGB laser projector, Christie Vive Audio and Dolby Atmos® sound; sound-mixing and color correction rooms; game and media development labs; 2D and 3D animation labs; and an AR/VR room, as well as conference, office and other academic space.
Tellingly, David Long, director, RIT MAGIC Center, says "All of the spaces are living laboratories, not just for creatives who want content to look good, but for technologies and engineers who want to be responsible for the next wave of that technology." Mr. Long describes it as "a professional ecosystem at a university."
That, surely, is what the industry needs as it trains to fill a skills shortage. Yes, that collaborative attitude and those skills can be learned on the job as they were in the past, but wouldn't it be better if they were hard-wired into candidates from the very start?
Soft skills too
Over on the National Film and Television School's website, you'll also find courses dedicated to the business of cinema just as much as the artistic and technical side. Marketing, distribution, sales and exhibition courses such as this Masters, teach the fundamentally important business of finding and keeping paying audiences. That's cinema, but it's something the entire AV industry would do well to consider. For these are the very skills we may actually find the hardest to replace.
Marketing, sales and management are often thought of as being transferable, but in tightly knit businesses like AV, with established ways of doing things, a smooth transfer is neither guaranteed nor swift. And currently, it's hard to buy those instinctive, uncodified, years of experience off-the-shelf anywhere.
It's also a skills shortage AV can close its mind to if it wishes because it's not immediate. If there's no content, or no techie available to rig the lights or to configure an LED panel, it tends to get noticed, and makes the client unhappy. Yet the effects of poor marketing or business admin can stay hidden – often until it's too late.