Landmark landmarks: why city mayors love World Expos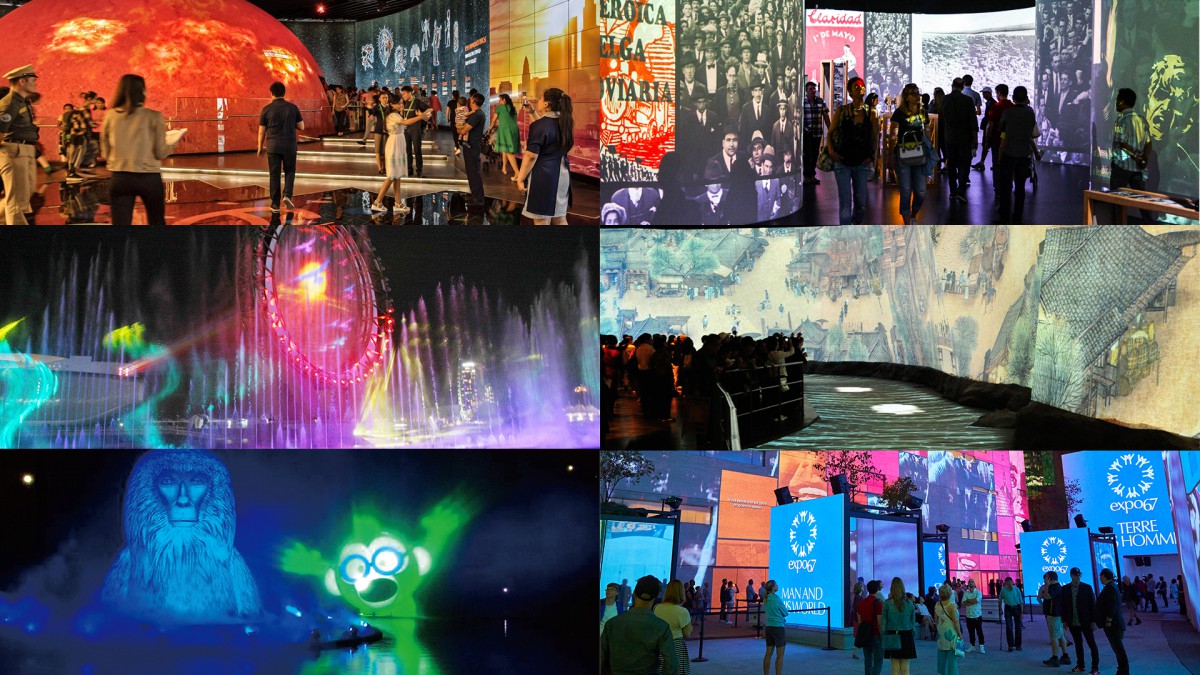 Let's pretend you are a mayor. What's best for your city, an Olympics or a World Expo?
Big sport guarantees you a worldwide TV audience that runs into the billions – 3.2 billion for the 2016 Rio Games – but if you're running a city, a short hit of recognition isn't all you crave. You want a legacy – something that doesn't only put you on the map, it places you as the top destination and on everyone's bucket list for many years after: 130 years, say, would be nice.
That's how long ago the World Expo of 1889 opened in Paris, with an attention-grabbing iron tower at its center, which is still the single most-visited, paid-for attraction in the world. With that kind of legacy, it is little wonder cities see World Expos as the way to go. Sure, you can host a landmark sports event, but if you really want to be memorable, create a landmark as big as the Eiffel Tower and watch the visitors roll in.
Home to the Burj Khalifa
Dubai, host of Expo 2020, knows this. Home to the Burj Khalifa, it understands the attractive powers of statement architecture – and its plans for Expo 2020 are equally ambitious. To get an indication of how much of a landmark the planners intend their centerpiece – the dome of Al Wasl Plaza – to be, look at the AV kit list that includes 252 Christie D4K40 pure laser projectors. Outside of a Christie factory, it is doubtful anyone has ever gathered that many together – let alone fired them all up at one place and at one time.
All that power will illuminate a 130-meter-wide latticework projection surface. From a distance, the latticework means everything seems light, airy and almost insubstantial. Until you get close and realize this is an engineering and projection tour-de-force on a grand scale.
For a start, the screen is a smidgen wider than the Eiffel Tower's entire footprint. Rising 67.5 meters, the onscreen projection will be visible inside and out. Approaching across a dark Arabian Desert highway, it will look as though it hangs between the Earth and the stars, suspended between the past and the future.
A turning point in how projection is viewed
Covering 4.38 square kilometers and with 192 countries taking part, Expo 2020 will be among the biggest events of the year globally. Alongside celebrating all that global co-operation can achieve, it may also mark a turning point in how we view projection. In the past, it was always the structures – hard glass, concrete and steel – making the impression. At Al Wasl Plaza, projection has the job of doing the emotional heavy lifting and playing a significant role in creating the all-important must-see impact. It's a huge vote of confidence that this is not limited to a single, spectacular opening event – as is customary. This is no momentary explosion of light and color; this is an important and long-lasting part of a carefully planned legacy.
Can projection do that?
Can projection really be this long term in scope and ambition? It's a lot to ask, but worth remembering that when the Eiffel Tower was built, its promised future was a mere 20 years and then the scrapyard. It survived because it became indispensably Paris.
The lesson is if people take something to their hearts, if it moves them, it lasts. And if projection is good at one thing, it's moving hearts.