As luxury hotels change, will a new AV opportunity emerge?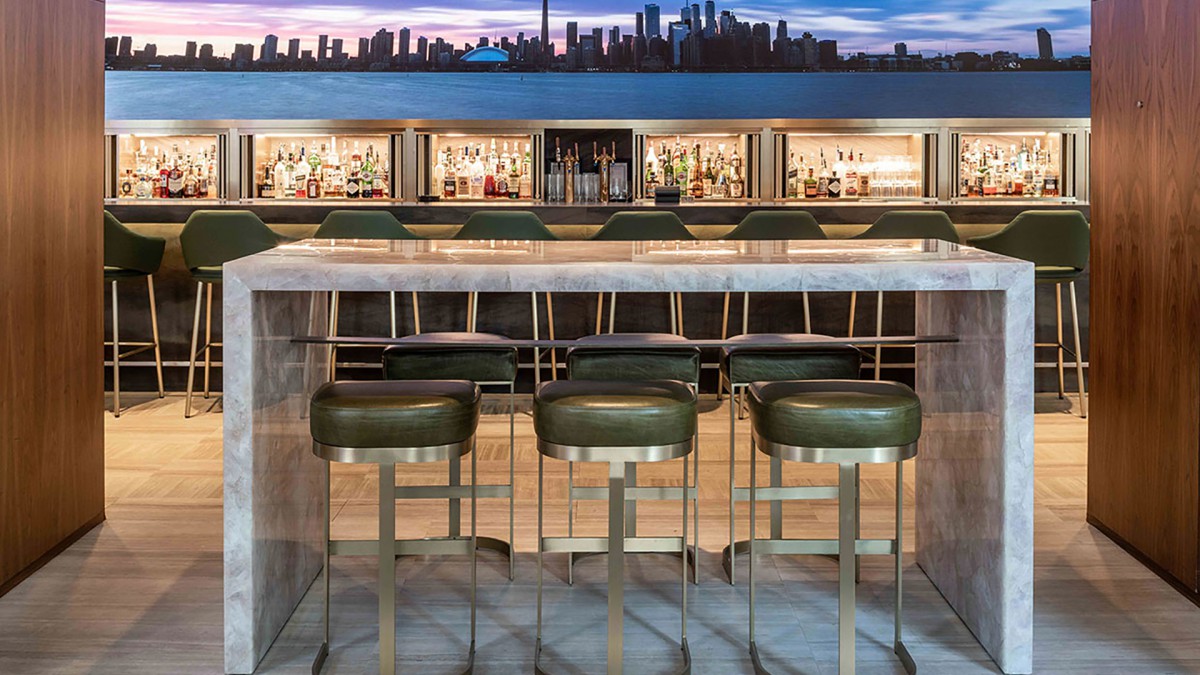 Should luxury hotels operate like Ralph Fiennes' right eyebrow in Wes Anderson's Grand Budapest Hotel?  Its slight inclination indicated that your every requirement had not only been met, but long-ago anticipated.
That is still the dream that much high-end hospitality sells. A mannered, discrete, efficient, and self-contained world untroubled by time. Even if that is not what guests want. For today's hotel guests are not faded aristocrats accustomed to attentive servants, they are savvy 21st-century consumers used to making their own decisions and setting their own rules. Anticipation feels uncomfortably like intrusion to them.
Every bit as attentive as Mr. Fiennes
Even luxury-on-tap is no longer a novelty. Not when companies like Deliveroo, Just Eat, and others now offer what amounts to room service in your own front room, and when we have virtual assistants every bit as attentive as Mr. Fiennes' eyebrows listening for our every command.
Now, of course, it would be strange if a business almost wholly built on anticipating its customer's needs didn't change when those needs changed, and that's precisely what we see happening in the hotel business now. The grand look-at-me lobbies are starting to go, replaced with informal communal areas, large screens, and soft seating. Speedy room wi-fi is rated more highly than speedy service, and yes, some hotels are even giving up the idea of room service altogether – replacing it with app-based, on-all-the time Deliveroo deliveries.
A new role for AV
And the role of AV is quietly changing, too. There will always be a demand for projection, displays, and audio in ball and conference rooms. But there will also be an increased demand for social media displays in communal areas and for specialist attractions that go far beyond spas, juice bars, and fitness suites.
So in hotels like the opulent Parklane in the Cypriot resort of Limassol, recently rebuilt from the ground up, you'll find a traditional investment in IT infrastructure with five Christie Crimson HD25 3DLPÒ laser projectors and three D13HD-HS projectors dotted around the place. Across the Atlantic meanwhile, at Toronto's Four Seasons Hotel, Westbury National installed a 9.22 x 1.38 meter (approx. 30.4 x 4.5 feet) Christie Velvet Apex Series LED wall that sits behind d|bar. And while it can, and does, show the latest sporting highlights when the clientele insist, it's really there to show work from local artists, archival footage from the Toronto International Film Festival, and other carefully chosen content that reinforces the Four Seasons brand's promise to deliver an authentic local experience.
In Ganzhou, China, the Yashan International Resort Hotel now has a full in-house VIP cinema complete with Christie CP2308 digital cinema projection and Christie Vive Audio. Yet when you're staying at the Sofitel Paris Baltimore Tour Eiffel, it's the Christie MicroTiles-based foyer wall that acts as an interactive guide to the city that generates all the attention.
Authenticity and locality matter
It seems authenticity and locality matter. And if the millennial generation has anything to do with it, it will matter even more in the future – for when Eventbrite researched the millennial generation, an eyebrow-raising 72 percent said they'd rather spend on experiences than physical things. They really do want to get out there and feel it first-hand.
That makes it all the more likely that places like Grand Budapest Hotel, where you once went to escape from the world, will be replaced by AV-assisted launch pads you explore it from.