Defining colours. Inside the post-prod world of colourists with Kaurus.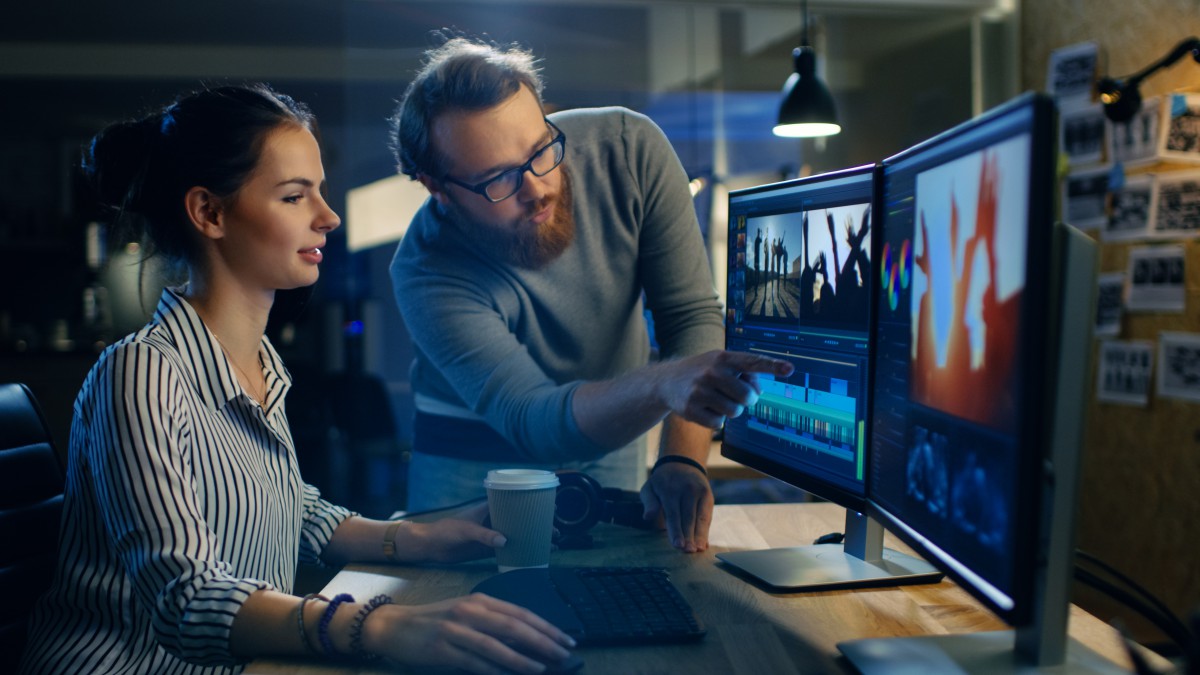 They're as likely found behind anonymous doors in city backstreets as beyond the reception desks of glamorous postproduction houses. Outside of Film, TV, and Advertising the work they do is more misunderstood than praised. Yet this band of skilled individuals have more control over the look and feel of what we watch than any other; they conjure up the colour palettes that can make or break a film, sew invisible seams between reality and CGI, and make footage of Polar Bears match that of Mountain Lions shot years apart on entirely different continents on entirely different formats.
The term colourist sounds so self-explanatory it rarely gets explained; yet without them all we watch would be near unwatchable. Like Claude Monet's brushwork their skills bind our visual emotions using light, shadow, reflection and pigment.
Reputation is everything
One company that knows the value of the work of colourists is Christie's UK partners Kaurus. Company founders, brothers Peter and Paul Sutton, both have backgrounds in the world of postproduction, originally working at Rank Cintel on flying-spot Telecine Film Scanners – the fiendishly complex devices once essential to transcribe film into TV formats.
Kaurus has remained embedded in the world of post-prod ever since, patiently building a reputation as the people who know how to best equip the Grading Suites where colourists work, the VFX rooms where image details are examined in minute detail and in screening rooms where clients get to see that work – and their investment – for the first time. As a result they are now one of the best-respected suppliers and integrators of digital projection to film and broadcast.
This is a field where reputations are currency. Where clients have been known to move contracts from firm to firm, following skilled colourists because they like their work. This is a tight-knit industry where everyone knows everyone, and expects everyone to know their stuff.
Nowhere to hide
There is, as Peter Sutton puts it 'nowhere to hide – you are only as good as your last job'. That goes for tech too, and Peter says he uses Christie projection for two simple reasons. That it 'Offers our clients, the highest possible degree of imaging' and that it is 'trusted by colourists who need to be supremely confident that, what they are seeing as they create 'a look', is what the Director intended'.
Peter says maintaining that trust can sometimes mean telling clients that kit they'd set their hearts on isn't right for them – something he says he's done in the past and would readily do again in the future. It might mean losing a sale, but it would keep Kaurus' reputation and that of his clients intact.
Revealing the past
It's ironic then that the post-prod world is so well hidden from the general viewing public, given that it is fundamental to the quality of what they watch. Sometimes though, there is a glimpse behind the curtain. Taking archive film stock and getting it into a viewable state is a long and painstaking post-prod business, as The National Library of Scotland knows, having made its Moving Image Archive publicly available at Glasgow's Kelvin Hall.
This preserves thousands of films and videos capturing over 100 years of Scotland's history – everything from Scottish social, cultural and industrial history to ordinary people at work. As part of that project, and working closely with Glasgow based Scottish Audio Visual Integrators Mediascape, Kaurus has brought the colour critical DCI screening capabilities of Post Production to Kelvin Hall. Using Christie's 4K Upgradeable CP2220 DCI Projector, Christie IMB and 4TB NAS plus a full 7.1 Christie Vive Audio sound system.
So while audiences and academics marvel at how the past can be seen so vibrantly, they are also watching the skills of the colourist at work – they are watching the results of dedication to a craft – one that Kaurus and Christie tenaciously share. But then, as Claude Monet said, 'Colour is my day-long obsession, joy and torment.'