The Empire State Building
The most famous American supermodel of them all?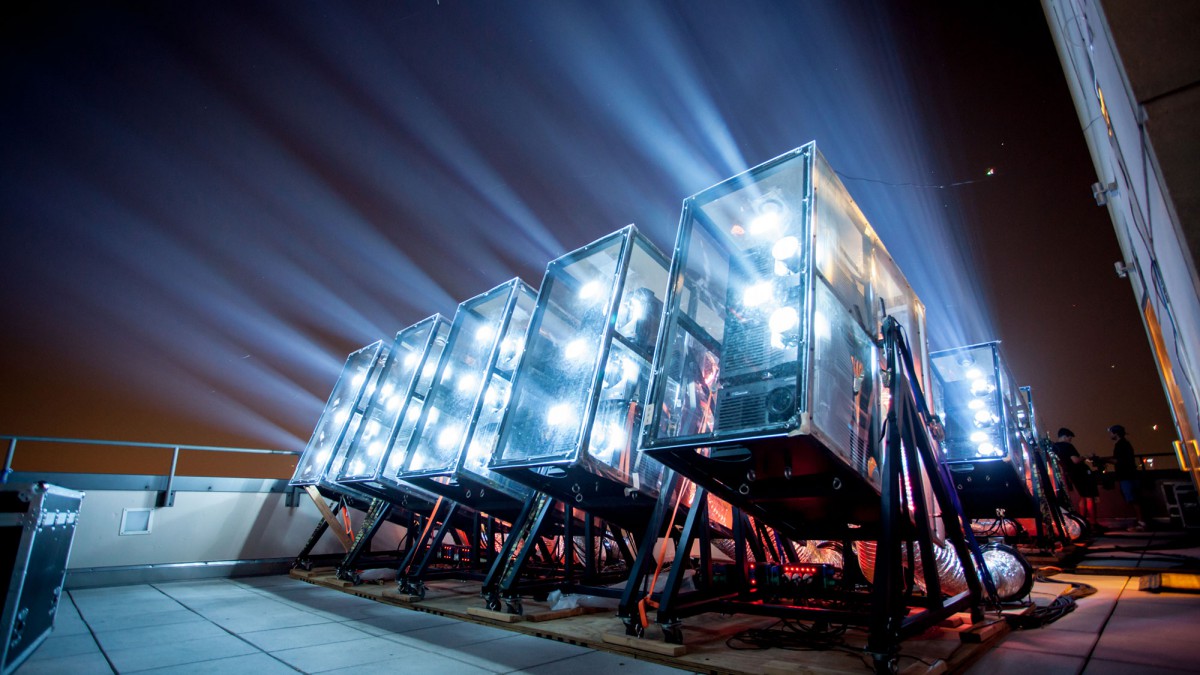 It took sixty-six HD20k J Series at 20,000 lumens each. It took up most of the rooftop of a nearby garage, and it took projectors capable of producing crisp images at a tight 51º angle.
It took images of Audrey Hepburn, Lauren Bacall, Kate Moss, Reese Witherspoon, and Gwyneth Paltrow and projected them forty-two stories high onto the Empire State. And it took New York by storm.
Harper's Bazaar 150th Anniversary
All part of Harper's Bazaar's 150th anniversary celebrations, those iconic images, taken from the magazine's extensive fashion archive, are a unique record of New York's place in fashion – shot by some of the 20th century's most celebrated photographers – Richard Avedon and Andy Warhol included.
And although the technical challenges were many, it was the logistics faced by creative studio Obscura Digital that best show the scale of the project. 500 windows blacked out, each with its own cardboard mask, permissions sought from every floor and every office affected – and booking every single parking space on that rooftop garage.
2.7:1 Format
The Empire State herself is supermodel slender, and that meant taking those images, some originally shot on 10×8" transparencies, and working out how best they could be made to work on her 2.7:1 silhouette – using careful crops and parallax animations. The mapping was tricky too. We're all familiar with the Empire State, but in close-up her she's anything but a flat and simple surface; she has curves and contours.
And that's the thing about supermodels, architectural or otherwise. You must treat both with respect to see them at their best. New York is hardly unfamiliar with commercial displays on epic proportions, but The Empire Sate is no Times Square, and had Obscura and Harper's taken a less aesthetic route, the results would have been less well received – possibly even resented.
One mile away
The party guests, celebrating a mile away in the Rockefeller Centre's Rainbow Room, watched a sharp and subtle show wholly in keeping with the building and the event. The colour and clarity everything they were on the day the photographs were taken. Of course, credit should go to the projection, but the way the images were selected and the care with which they and the building were treated shone through – even one mile distant.
It had been a technical, artistic and social triumph for Harper's Bazaar, for New York, and The Empire State. Never had she looked better.