The pictures never did get small.
What the business of cinema can learn from Billy Wilder and Sunset Boulevard.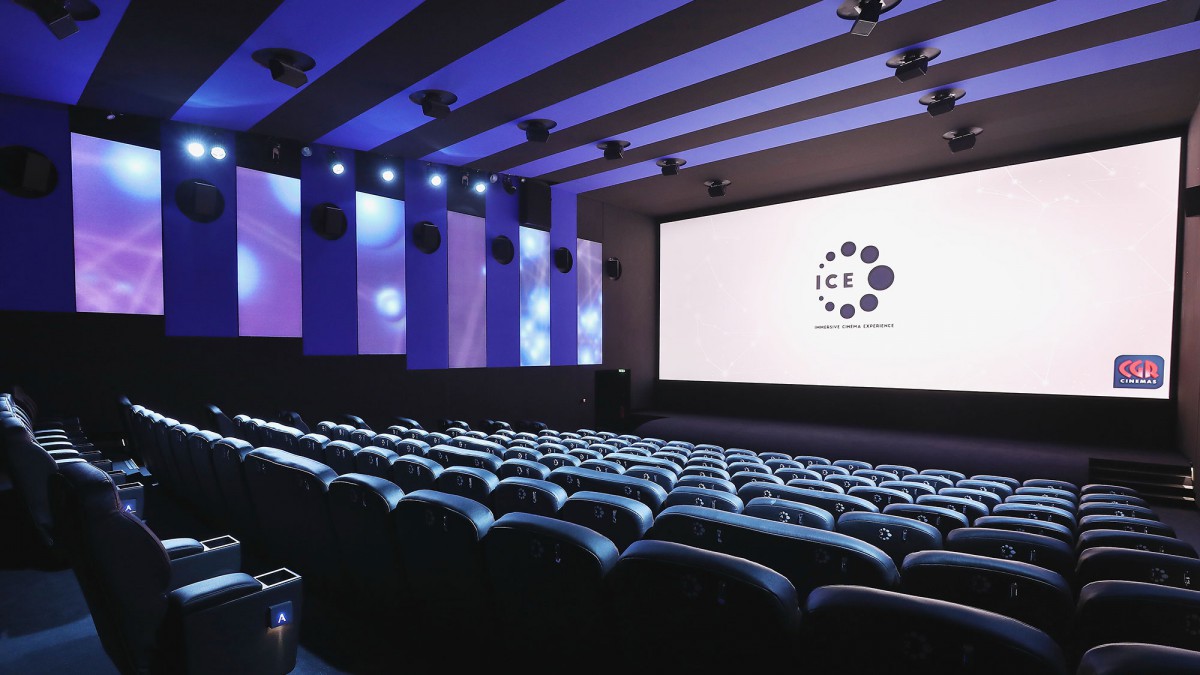 Joe Gillis: You're Norma Desmond. You used to be in silent pictures. You used to be big.
Norma Desmond: I am big. It's the pictures that got small.
Technology was not kind to Norma Desmond. A silent movie star retreating into a fantasy world, she despised the talkies that had stolen her fame. And even though Billy Wilder's Sunset Boulevard and Gloria Swanson's performance as Norma may be close on seventy years old now, the film has lessons the industry should still heed today.
It wasn't the talkies, it was TV
For if Cinema's sub-plot is the story of how artists react to technical innovation, Sunset Boulevard is its cautionary tale. When Wilder made it in the 1950s, sound had long superseded silent movies – that battle was lost. No in truth his subject dealt with a new threat. It wasn't the talkies, but television, he and the movie business feared.
Looking back it's hard to understand just how disruptive TV then appeared. It would kill the movies dead people said, all theatres would close, every studio fail. Every big-screen actor would share Norma Desmond's fate. And yet it didn't happen. Cinema did what it always does, it innovated, adapted and appropriated. It not only survived, it thrived.
This process repeats every time cinema faces a challenge. In France as elsewhere, you don't need to look far to find stories doubting cinema's future in an on-demand world – even Netflix at Cannes was resented by some. Yet quietly, cinema still goes about its business of innovating, adapting and appropriating.
In France, with CGR, cinema is already changing
Take CGR, the third largest cinema chain in France with 474 theatres. Some of those are already changing and adopting a concept CGR call Premium Room – one that puts the best technology into auditoria of only around 200 people.
So far, so conventional, but the intention is not exclusivity, it's expansion. Jocelyn Bouyssy, CGR's CEO explains… 'I don't want people to be excluded from the best cinema experiences… anyone should be able to afford to see and hear cinema at its best. So we intend to charge no more than €3 extra even on discounted tickets such as student rates.'
High end for high audiences
Ciné Digital Service have installed some pretty high end Christie kit for CGR, the high frame rate 3DLP, 4K, RGB Solaria CP42LH that produces up to 60,000 lumens and with a colour gamut that exceeds DCI P3 colour and replicates Rec. 2020. That's a bold investment when you're departing from the idea that quality can only ever mean exclusivity, but technology has also found ways to give that investment greater value. The CP42LH uses Christie's Enhanced Wavelength Diversification (EWD) to reduce speckle on silver screens so exhibitors can continue to use existing screens and passive 3D systems. That reduces the time and cost of projection system retrofits and allows low-cost 3D polarization glasses to be used.
This philosophy says that, in the face of threats, commercial or artistic, Cinema shouldn't withdraw but advance. That the more people you can attract to the premium experiences only cinema can offer, the sooner and wider cinema's quality message will spread. That there's an appetite for both streaming and cinema, and that the same mass audience is eager for both.
The latest technology already makes this kind of approach a practical proposition, Christie's new and affordable RGB laser technology found in the Freedom Series being a good example – as is Director Ang Lee's decision to shoot Billy Lynn's Long Halftime Walk in 120fps, 4k and 3D.
Norma Desmond in Sunset Boulevard knew and so did Billy Wilder. Be ambitious. Don't let the pictures get small.