Sparkle and spectacle at Tiffany's
Diamonds (and Christie Roadsters) are a Girl's Best Friend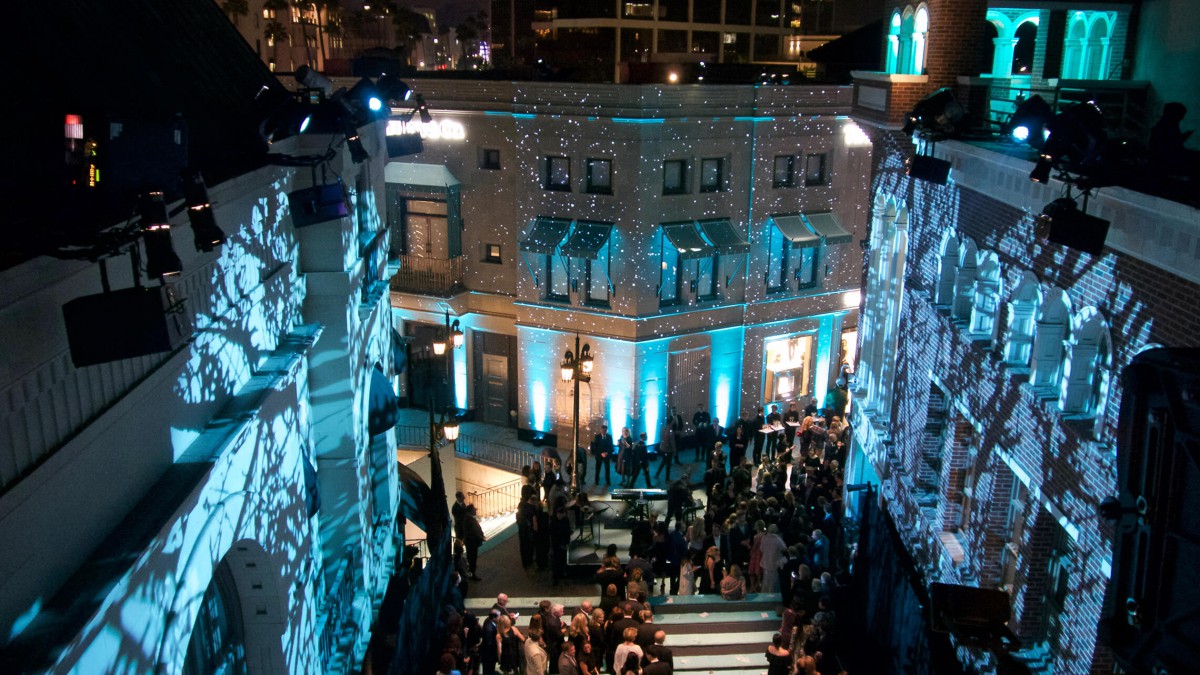 What's on your list for Christmas? Socks?
We had our eyes on a Majestic necklace from Tiffany, though at $2.5 million we may be old and grey before we get to unwrap that particular present – despite helping out at the recent reopening of their Beverly Hills flagship store.
Indisputably perfect
Gloriously obsessed with excellence, Tiffany has always gone to extraordinary lengths to make sure everything they do is indisputably perfect. (It took them over a year to source suitable diamonds for the necklace we covet). That's why Tiffany launches are as star-studded as they are diamond encrusted – attracting almost as many celebrities and as much media attention as any movie premier.
Ladies and Gentlemen – Ariana Grande
Things were no different in LA when New-York-based WCMG hired PaintScaping to create some seriously bling 3D mapping that included a quintet of white-clad dancers, moving walls and Tiffany's famous frontage turning into a projection screen. The LA Times, who know a thing or two about West Coat lifestyles said it was 'a wordless interpretation of exactly how everyone feels when they're waiting for a Tiffany boutique to open.'
With three 20k HD Christie Roadsters putting out enough precision lumens to upstage the Koh-I-Noor, singer Ariana Grande entered— in a black dress, a blaze of flashbulbs and nearly $300,000 worth of Tiffany. Needless to say she ended her set with 'Diamond are a Girl's best friend' as projection-mapped gemstones cascaded around her.
We think Marilyn would have approved.
All wrapped up and ready for Christmas
This was Christie and PaintScaping's second trip to Tiffany's – following a triumphant Christmas extravaganza in December 2015 – and this time, as then, the stars were out in force.
There was Liam Hemsworth, Kate Hudson, Jack Huston, Jennifer Garner, Rachel Roy – and two Academy Award-winners – Reese Witherspoon and Halle Berry. A perfect night of stars and glamour and LA sparkle – all beautifully wrapped up and ready for Christmas in a shimmering display of projected light and technical excellence.
And perhaps we shouldn't worry about getting too old for that necklace, for as Marilyn, who will never grow old, once sang…
"Time rolls on, and youth is gone
And you can't straighten up when you bend
But stiff back, or stiff knees
You stand straight at Tiffany's
Diamonds are a Girl's best friend"