The weird world of Christmas films
It's not all snowmen and Santa Claus
Why our favourite Christmas movies have a dark heart.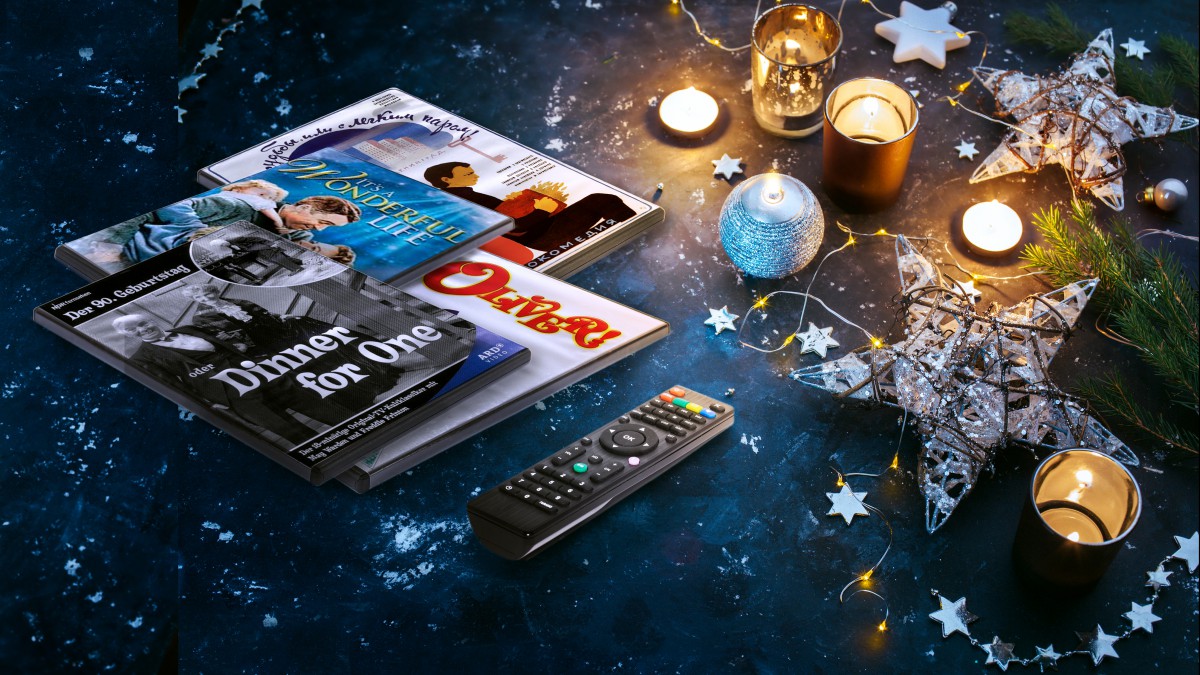 Every country seems to have it's own, idiosyncratic, choice of Christmas movie. Obscure as family traditions you must grow up with to understand, these unlikely films get shown and watched each year with unswerving regularity. We may not enjoy them, they may not be very good, the reasons for their popularity may be impenetrable to the outside world – but we anticipate their showing and would complain bitterly if ever they failed to appear. Settle back and we'll take a tour of some of the more unlikely candidates…
Not as festive as you may think
These films we take to our hearts are undeniably odd. They include a tale of child criminality in London's slums, of financial ruin during the Great Depression, and a dinner party where no guest arrives because all the guests are dead. In truth, the films we choose to watch at Christmas are somewhat less than festive. Forget goodwill to all men, these are often dark, dark, movies with uncomfortable undercurrents.
In the UK, Oliver! Comes round as regularly as the mince pies. It may be based on a Dickens classic, and it may be full of Lionel Bart's best songs – but festive? Not at all, at its heart is a bleak tale of child slavery and domestic violence. In North America, It's a Wonderful Life packs them in – a classic Capra comedy maybe, but one that revolves around Jimmy Stewart's impending suicide.
The most unlikely Christmas hit ever?
Of all of these, Germany's festive favourite. Der 90. Geburtstag is the most unlikely candidate. This monochrome, English Language, single-take, twenty minute, made for TV tale of a ninety year old woman's lonely birthday party sees her butler adopting the roles of her long dead friends and becoming increasingly intoxicated with each toast. Yet it's in the Guinness Book of Records as the most frequently repeated TV show ever, simply because nearly half the German population watch it on New Year's Eve. A 2004 remake even made the Rose d'Or nominations.
When in Russia, you can do what the Russians do and join our hero Zhenya in the 'The Irony Of Fate' as he embarks on a wildly misjudged drinking session and ends up lost in Leningrad, not alongside his fiancée as he promised but with a woman he thinks he might possibly learn to love more, given time, when the hangover clears. So that's all right then.
Cinepanettone. Italian for Christmas.
Less bibulous but equally niche are 'Cinepanettone' – saccharine films intended solely for the Italian market. Made by the dozen, there's no single favourite and new releases appear every year. The format changes little but films such as 'Vacanze di Natale' and 'Natale sul Nilo' are December fixtures in the Italian calendar. It's even rumoured that the release of Hollywood blockbusters has been delayed just so Italians can be sure of their Cinepanettone fix.
While in Spain…
For some, life in early 1960's Spain was not so sweet. In 'Placido' the Placido family are impoverished and living in a public lavatory; their three-wheeler van in danger of repossession if they don't make the final payment. It's a black comedy with the emphasis very much on black, but it's become an immovable part of Spain's festivities.
Unusual choices
All of these seem unusual films to find a place in any nation's heart. But they have. All are regarded with considerable warmth and affection for, although the underlying stories are often dark, these are universally tales of redemption and triumph in adversity.
Heart-warming, unthreatening, their sheer familiarity makes them comforting cinematic traditions we feel compelled to pass onto the next generation. And when you look at the genre as a whole it shows how surprisingly similar populations can be when it comes to choosing festive films – how we all want a happy ending – a collective 'ahhh' at the end of a long Christmas day.  No matter how strange and festive-free the journey that took us there.
The major studios know this, and know that all new Christmas releases aren't simply competing with one another, but with a weight of tradition and post Christmas lunch inertia. They'd love theirs to be the next cultural fixture and a steady income stream for years to come, but also know that in order to win and warm our hearts they will have to chill, ever so slightly, our souls.