Wandering while lying down. Landscape in Chinese art.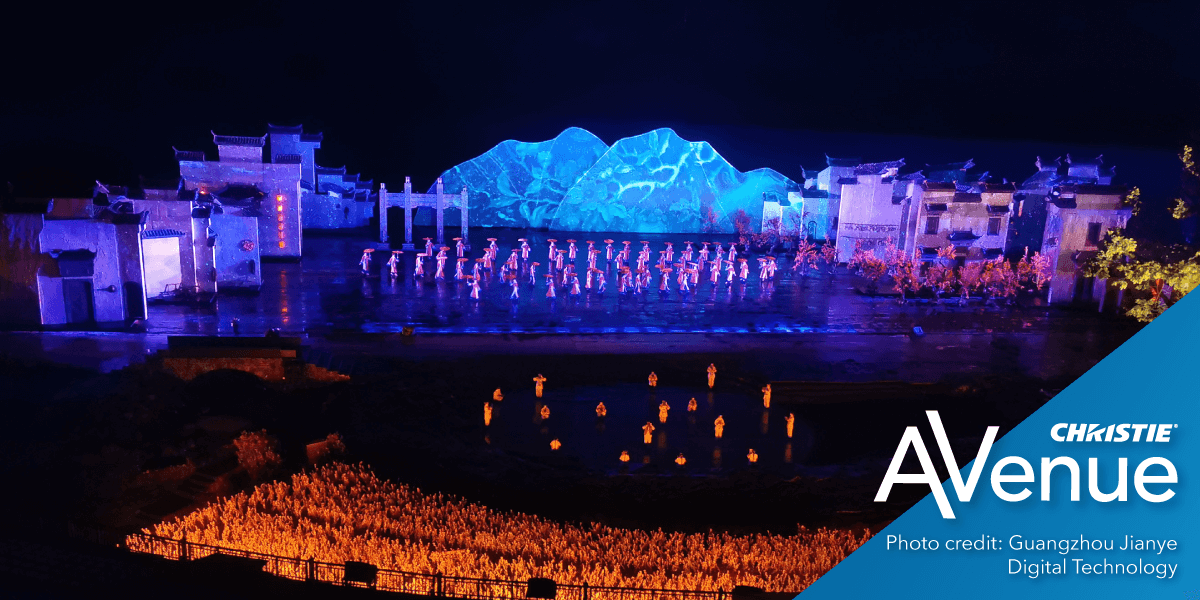 The creative relationship China has with landscape is as old as China itself. There is even a phrase, woyou that's perhaps best expressed as "wandering while lying down." It describes the creative process of first experiencing nature's power, then journeying through it again, but this time in the imagination. It helped create some of China's most iconic landscape art, and it is no less important now that projection, and projection mapping are part of the palette. And certainly not when the wider world has caught up with the ancient artistic insight that nature is a complex, self-generating arrangement of interacting elements.
In modern China, the desire to experience and reimagine is as strong as ever- it just uses different tools. And it's led to an explosion of projection-based events that celebrate natural landscapes in those landscapes. In the outside places where people have always gathered, they are gathering still and in even greater numbers.
When the mist drifts up from the valleys
At Guangwu Mountain, it's hard not to be moved by the scenery. It's a place of ridges and peaks — in many ways the archetypal Chinese panorama. In such a special place, there was always a risk that a light show might have diminished the very scenery it set out to celebrate. But at Guangwu Mountain Dreamscape, the technology and the terrain are matched beautifully, and never more so than when the mist drifts up from the valleys.
It's this seemingly ever-present mist that makes the place so haunting and unworldly, and remarkably, it's now a projection surface. As old as the mountains themselves, this ethereal and ever-shifting "screen" binds the modern and the ancient and transforms Guangwu Mountain Dreamscape into one of the world's most celebrated outdoor gathering spaces. There is plenty of projection firepower — Christie® Crimson Series 3DLP® laser projectors and DWU630-GS 1DLP® laser projectors, — yet this remains a place of quiet reflection.
There are many of these extraordinary and uniquely Chinese experiences now, and Guangwu Mountain Dreamscape is just one. There's the Hebi Clock Tower projection mapping show in Hebi, Jiangsu Garden Expo Park light show in Nanjing, Dreaming in Hometown real-life scenery performance in Wuyuan, and Revelry of the Blooming Hibiscus cultural show in Furong Ancient Town.
Tiger-riding heroes
And then there's Dreamback Chexi in Hubei province, where Crimson WU31 projectors with mirror heads project flying phoenixes and tiger-riding heroes onto mountain cliffs where they battle evil dragons. A perfect celebration of Chinese landscape and myth and how they interact like two timeless characters in some strange and ancient story.
These are not images imposed on landscapes but reflections of them, a journey through imagination and time. Woyou writ large.