What Women in AV want
WAVE's Jennifer Willard talks us through a ground-breaking survey.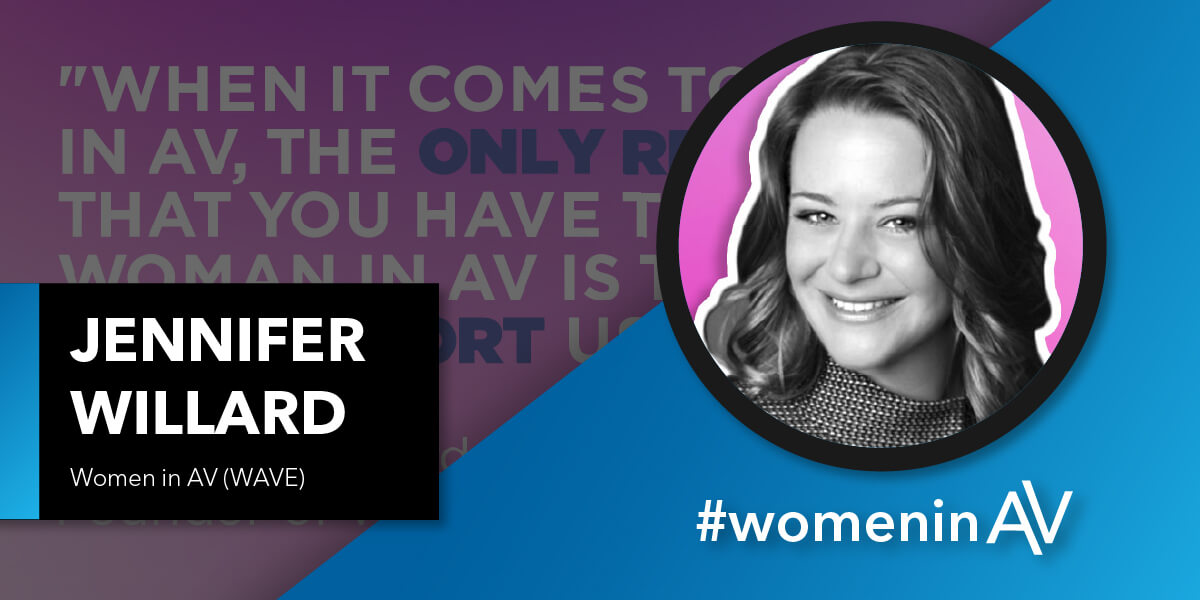 When Kari Martinez put together her first survey about lifestyle choices for Women in AV, it was WAVE's Jennifer Willard who picked it up and saw the potential; Which shouldn't surprise anyone. Jennifer's near-ubiquity in the industry meant she knew Kari was onto something important. So much so, that together they hatched a plan for a far more far-reaching survey that would lift the lid on Women in AV.
So, what struck Jennifer most about the insights their combined efforts uncovered?
Women in AV may have their own diversity issue
"One of the most striking things for me is that women in technology have their own diversity problem. The White Middle-Aged Man may be a cliche, but we're largely White, Middle-aged Women who Do Sales. Eighty percent who responded identified as White/Caucasian. Minorities were significantly underrepresented in every race/ethnicity. The second-highest race/ethnicity category was Hispanic/Latino accounting for just six percent. That came as a bit of a shock."
Many women identify men as their mentors
"We have this preconception that women are mentored by other women. Our research shows that simply isn't the case. Half said they didn't have a mentor at all, which is in itself a problem, and only 9% said their sole mentor was female. The biggest mentor profile at 28% was male, and I think that may be influenced by our being a very service-oriented, collaborative industry and naturally welcoming as a result. A huge win for the gentlemen in the industry."
Opportunities for older women
"There's a striking lack of veteran women in the business – somewhere the pipeline that turns new recruits into old hands is breaking down. Numerically, more women have been in AV for less than four years (29%) than have been here for over twenty (18%). That is a good indicator more women of all ages are finding our industry, but, also a sign we aren't focused enough on keeping those we do gain."
There's a clear demand for tech and leadership training
"Women want to see more growth opportunities in Leadership and Career Advancement, mentioning those two topics more than any other. But Technical Training came in a very close third, higher than either Networking or Diversity. I feel that lack may be a major red flag why some women aren't going further in their careers and into technical roles. We have to recognize that women are as technically capable and ambitious as men."
Not everywhere is North America or Europe
"One thing we found didn't come out of the questions we asked, but the people who responded. There was nobody from Mexico, Latin or Central America. And that tells me that women are not participating from their country of origin even though ethnic groups are represented. We might like to think everybody's on the same equality journey around the world, but they're not. I think the AV industry needs a cultural ambassador role to address that."
Women want to be in AV
"One of the most important things that came out of this survey for me was that the women that are here want to be here and thrive. AV is their choice, and they are motivated to advance and succeed – what the industry has to work on is how we facilitate their professional development so that will happen."
The full Women + Girls in AV study can be downloaded here, and you can read more about Kari Martinez in this edition of Avenue.
Link to survey https://www.thekarimartinez.com/girls-women-lifestyle-survey