Let's Inspire - together we make it extraordinary.
Sometimes making art is so intense I forget to breathe…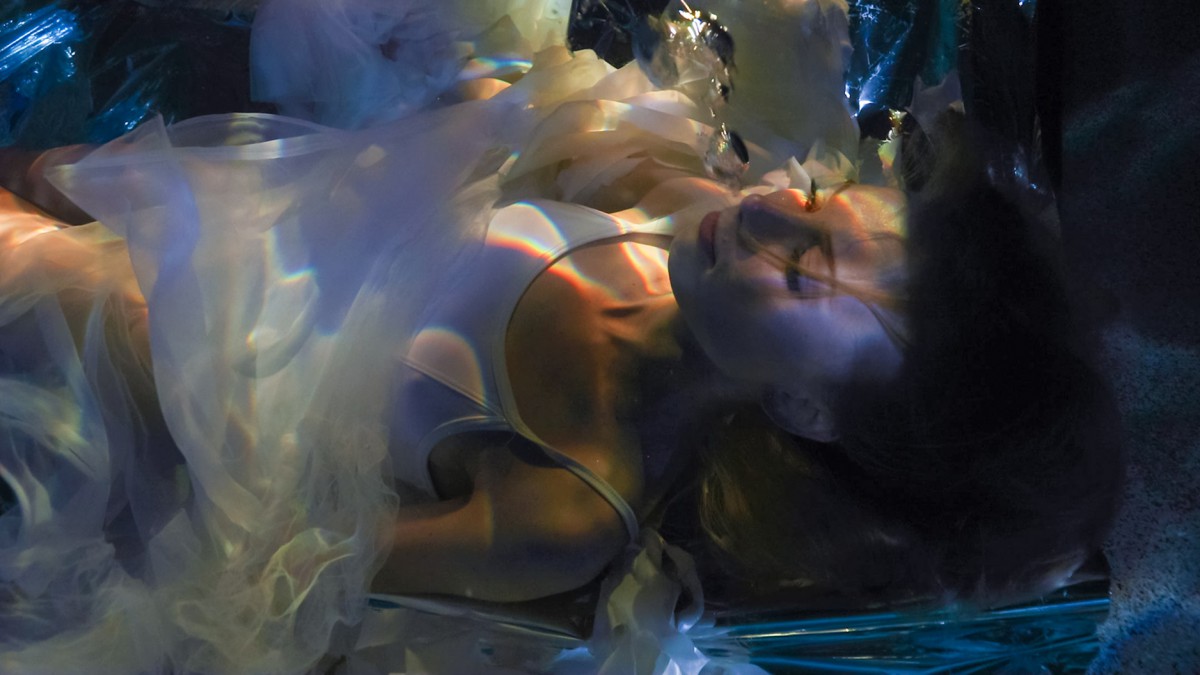 The only sound is the sea and the monotony of your own breathing as the cold water tightens your forehead and clenches your jaw. Your world, the entire world, has shrunk to the viewfinder's small luminescent pane. Just keep shooting, keep breathing, just remember to breathe as a silent swimmers' ballet plays out in your underwater world…
The pool's warm water soothes your forehead and relaxes your muscles. The only sound, your own heartbeat. Your world, the entire world, has shrunk to the viewfinder's small luminescent pane. But this time your head is saying, "It's time to breathe – please surface and breathe" while your heart says "just one more shot" as that silent swimmers' ballet plays out.
Early morning swimming pools and beneath the open ocean
This is how Roark Gourley's art begins. Not in comfortable studios or in air-conditioned editing suites but freediving in early morning swimming pools and on bottled air beneath the open ocean. Not being able to breathe, it seems, concentrates the mind wonderfully. It has led Roark to one of video as art's most striking innovations.
Three disciplines combine in his work: hi-definition underwater photography, ballet, and painting with light. The first two are self-explanatory but the third has always been somewhat of a novelty even in the hands of luminaries like Picasso and Man Ray.
Roark Gourley's work would be notable for this combination alone, but it also shows the potential of his art to become as influential and stand alongside Christo and Jeanne-Claude's wrapped Reichstag. For this is large-scale art conceived for a large-scale public canvas. It has the potential to change projection and projection mapping.
Now, we could have written about how beautiful and ethereal Roark Gourley's work is – and it most certainly is. Or we could have spoken at length about the technical prowess of the Christie projectors that give it life. But that would miss the importance of what Roark and artists like him have begun to achieve.
Cinematic parallels
Film historian Tom Gunning describes early cinema as The Cinema of Attractions, where simply seeing a picture move was enough to draw a crowd: only later would film's unique storytelling ability reveal cinema to be a new art form.
Is it wrong to imagine then, that a new kid on the block – large-scale public projection – is now on the cusp of something? Projection mapping has an undoubted ability to create a spectacle, but is that spectacle actually obscuring a far greater – and yet untapped – artistic potential and an entirely new art form?
'Liquid Light.' InterContinental Hotel, San Diego
You can watch this divide being crossed, in real-time, with Roark's work outside the InterContinental Hotel in San Diego. Enlightened city ordinances mean developments of this size should incorporate some public art – in this case Roark's Liquid Light. Here, across a 17 by 145-foot projected mural, his mesmeric images play out for every citizen and visitor. Certainly, it is spectacular, but the story it tells and the images it uses are every bit as hypnotizing as the scale. It's when you realize the audience is held more by the meaning than by the mechanics of the piece that you understand what he has achieved.
You can almost see the moment when they forget this is a complex and technically outstanding projected image and become engulfed in it.
And yes, forget to breathe.