It's the journey not the destination.
Why cinema is like an ocean-going liner.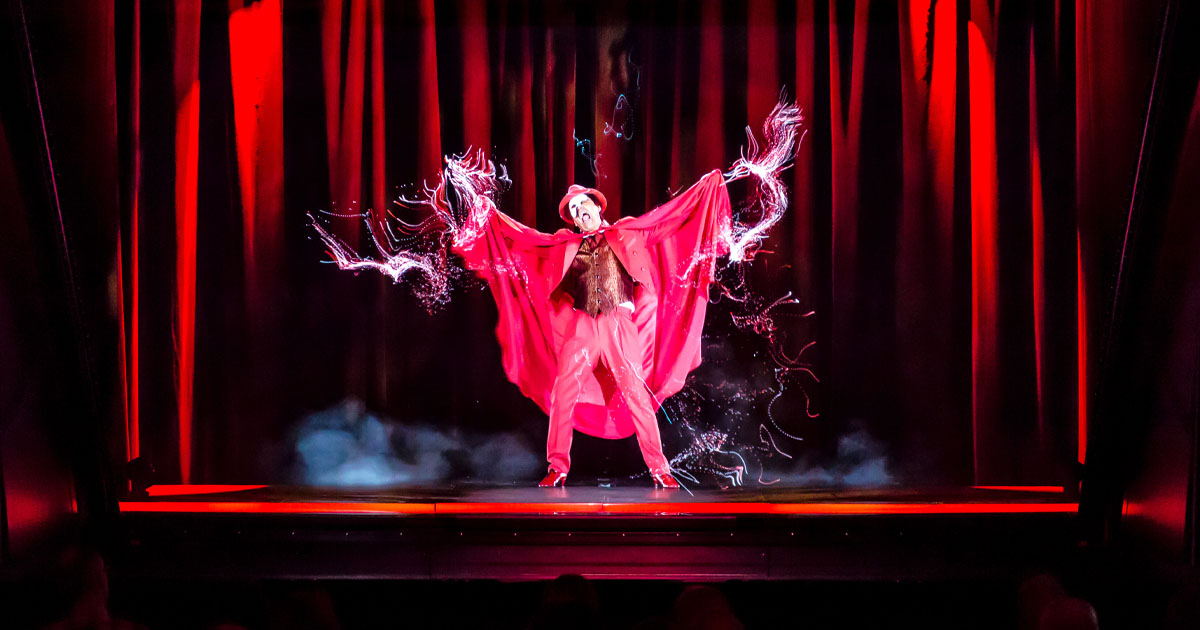 Nobody travels by ship anymore. Nobody gets on a ship simply to get somewhere they have to be. They get on a plane, in a car, on a train. And yet, you'll find more passengers on more ships now than ever before – all there for pleasure, not for purpose.
Cruise holidays must be one of the greatest commercial turnaround stories of all time. An entire industry, and a heavy, metal-bashing, shipbuilding industry at that, reinvents itself after the primary reason for it existing has been stolen away. Air travel taken your market? Invent a new market.
26.7 million passengers a year
26.7 million passengers, a near 4% increase on industry estimates, went cruising in 2017 – as much for the experience on board ship as where the ship might take them. That's why TUI Cruises' Mein Schiff 6, has three major venues on board, with facilities a small-town theatre would envy. Each is equipped with a 4K Christie® Boxer 4K30 3DLP® projector while Christie Pandoras Box takes care of content delivery and management. As Jochen Schelper, Project Manager Entertainment at TUI Cruises says, "Our guests expect a high-quality entertainment programme that can compete with the standards they are used to in their day-to-day lives, in both an artistic and a technical sense,"
From the Arctic Circle to the Caribbean
Putting 4k projection in an ocean-going liner is the simple bit. Keeping it reliable is something else, as TUI Cruises Technical Director Torsten Hirche, explains "There are constant vibrations from the engines and waves. So, we use shock absorbers, and even suspension mechanisms, to cushion these," Andreas Köhler, from systems integrator and Christie partner Wärtsilä FUNA International agrees "Vibrations on board are a big challenge, the lens of the Christie Boxer 4K30 copes with these best…"
Torsten says there's even a Boxer 4K30 in an exposed outdoor area "On the pool deck we have installed the projector in a Tempest housing with a climate function to handle the enormous temperature variations from the Arctic Circle to the Caribbean."
All this AV excellence helps make ships like Mein Schiff 6 as much a destination as the destination itself; underlining the fact that journeys on vessels like these are there to be enjoyed, not endured.
Cinema is like setting sail
And that's true in other industries too. At a time when cinema in particular is concerned that home 4k streaming services may mean people won't want to 'go out' – it is worth remembering that the 'going out' element is an intrinsic part of cinema's attraction.
Yes, there needs to be a destination – a movie you want to see – but the journey – the whole experience of going to the cinema – ought to be equally as entertaining and as much of an event.  More importantly, if the joy of that journey is ever lost, then the incentive must inevitably be to stay home and stream. Audiences expect more from a cinema in the same way cruise passengers expect more from a ship than a berth and a safe passage.
And there's no reason why cinema can't continue to meet those expectations – not when an entire industry, facing far greater challenges, has reinvented itself on the premise that being on your way is as much fun as being there.