At Hunan Museum, China's Sleeping Beauty is born again.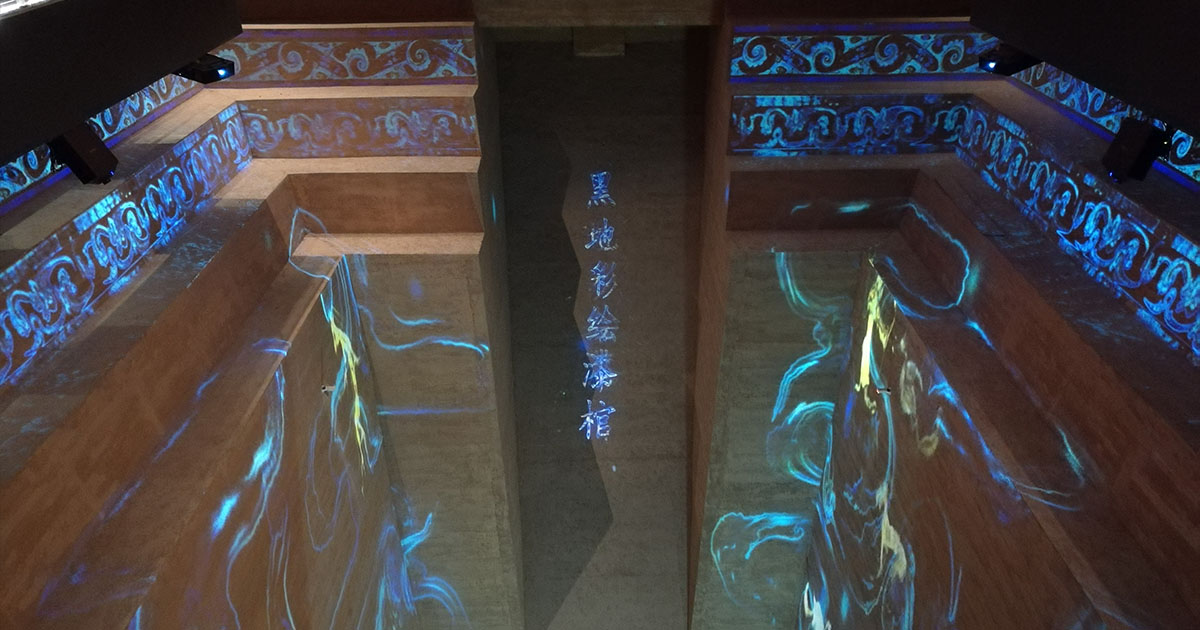 She lived a silken life and died an immortal's death. She was buried with the black and yellow feathers that would carry her to paradise. Three-peaked Mount Kunlun, symbol of eternal happiness, decorated an inner coffin that shone crimson – the colour of immortality. Wrapped in twenty layers of clothing, bound with silk ribbons, and buried with a thousand artefacts, Xin Zhui (辛追), Marquise of Dai, wife of Li Cang (利苍), Marquis of Da of the Han dynasty of China died in 163 BCE – and her remarkably well-preserved body, her tomb, and her story are among the most important archaeological discoveries of the 20th century.
Revered and powerful in life, in death the story of the woman who has become known as 'China's sleeping beauty' is now retold at Hunan Museum – the first of eight new national museums planned by the Chinese State. And these are no dry and dusty academic institutions, each promises to be as exotic as Xin Zhui was when she lived.
Vibrantly colourful
At Hunan, Christie's longstanding Chinese partner Wincomn Technology has employed spectacular projection to show Xin Zhui's tomb as it would have been more then 2,000 years ago. They have transformed a 19.5-meter-long, 17.8-meter-wide, 17-meter-deep, grave from an impressive, but rather featureless, excavation into something as spectacular and vibrantly colourful as it was on the day she was buried.
The archaeological importance of the site demanded that every one of the twelve  Christie D13WU-HS and two Christie DWU700-GS laser phosphor projectors used had to be 'concealed' within the ancient structure. So, turning to 3D modelling and UV mapping, Wincomn placed the projection so it was both unobtrusive and still perfectly positioned to create seamless blends. As Tony Chen, General Manager, Wincomn Technology says, the idea was for the projection to 'serve as a bridge that connects visitors with ancient culture and history, enabling them to create a deeper emotional resonance.' And for that to happen, as much care had to be put in to the projection as was put into the tomb's original construction.
Of lasting cultural value
As any museum director will tell you, spectaculars like Xin Zhui's tomb are irreplaceable, but it's equally important that any story they tell is told in historical context – they must be more than mere tourist attractions if they are to have lasting cultural value. 
Three other areas at the Hunan museum do this admirably, and each has been created with the help of Wincomn. The first is an immersive Domed Theatre where twelve Christie DWU850-GS laser phosphor projectors are used to explore wider subjects – why the Han Dynasty astronomers were so exceptional for instance – and how they were able to precisely calculate the length of the tropical year to 365.25 days.
Then there's the People of Hunan Province 'Homeland' exhibit that uses yet more Christie DWU700-GS laser phosphor projectors – five projecting onto a curved screen and two onto a sand table in the centre of the exhibition area – and the 'Dare to Call a New Day' Exhibit that uses a further eight ceiling-mounted Christie DWU599-GS laser phosphor projectors.
Would Xin Zhui, accustomed to living a life of luxury and privilege two thousand years ago, be surprised to see all this technical wizardry lavished on her memory? Her court astronomers would doubtless be impressed to see where their mastery of mathematics and study of optics had led, but Xin Zhui herself? Perhaps not.
She had prepared for paradise after all.