A new world in just ten days. Planet Nebula from Alta Media Company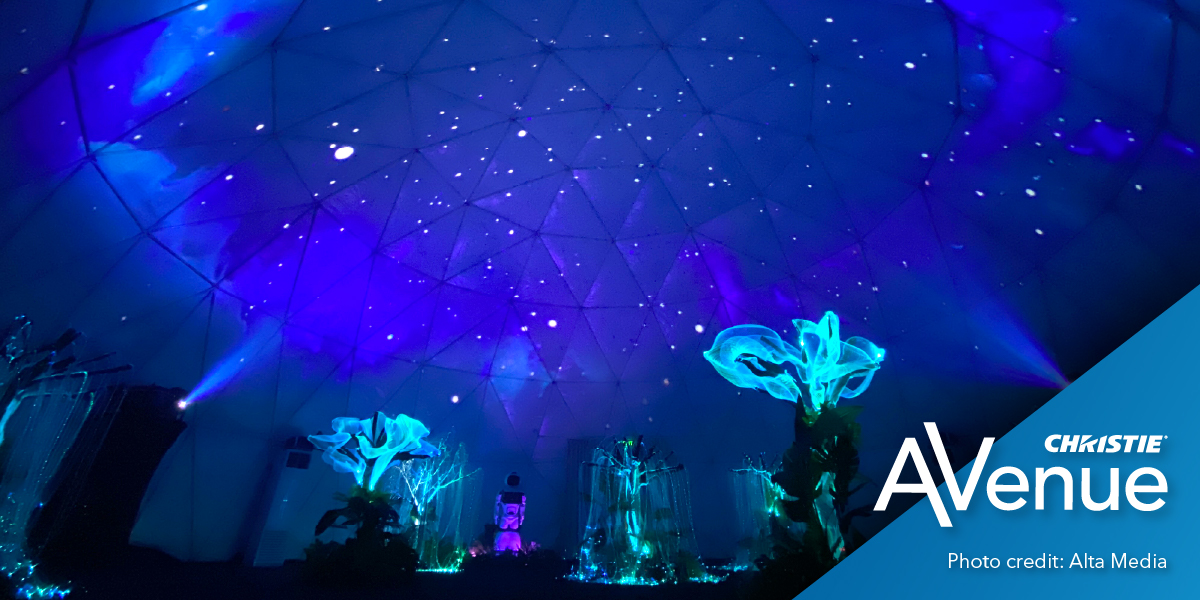 Sometimes, when the world you'd like doesn't exist, you must make it. That is precisely what Vietnam's leading production house, Alta Media Company, did. They could have waited for a commission that matched their vision for a new imaginary world and hoped for a client who saw what they saw. But being a proactive kind of organization, they didn't; they went straight ahead and created Planet Nebula — and may have created something rather special when they did.
Tu Hoang, Alta Media's chief technology officer, takes up the story. "Alta Media is unusual in Vietnam in that we can do everything, from content right through to building the final show. So, when our content creation team came to me with an idea for a project, I knew it could all be done in-house. They had this idea about a planet they called Nebula. Nebula has the four elements — air, earth, water, and fire, plus a fifth — light."
A life of its own
Now, it's not unusual for content creation teams to have ideas of their own — that's what they're for, after all — but there was something about Nebula and the way the team presented it that sparked Tu Hoang's imagination right from the start. This wasn't an idea to be kept hidden until a client came up with a suitable project. This was something Alta Media should do themselves, and soon. Nebula, the idea, soon became "Nebula — The Elemental Lighting Planet," and it took on a life of its own.
This dome-based attraction uses laser projection, interactive lighting and laser effects to tell the story of a new world in an idyllic universe, where the trees of soul and life bind the five elements together into a cohesive whole. It's a place of fantasy but also one of harmony and hope. An allegory for our own world just as much as an act of pure imagination.
And it would have stayed imaginary, but Alta Media's enthusiasm for the idea convinced Dam Sen Cultural Park, a well-known Ho Chi Minh City amusement park, that Planet Nebula had a place in their ten-day celebration of Vietnam's Tet (Lunar New Year) holiday. However, taking an idea from a sketch to a functioning show takes time, and the Tet celebration was just ten working days away. Could Alta Media realize their dream in time?
Spectacular images
An inflatable dome 15 meters (49 feet) in diameter and 8 meters (26 feet) high meant Alta Media kept build time to a minimum while they installed several Christie® D20WU-HS projectors from their own stock on opposite sides of the dome. Fisheye lenses filled it with spectacular images while keeping the projectors safely above head height. It took a few very late nights and a lot of inventive thinking before the first day of Nebula — The Elemental Lighting Planet. And all perfectly timed for the holiday crowds.
And though he won't say too much, Tu Hoang will say that the story won't end there. That there will be other dawns on the Planet Nebula — each one more spectacular and immersive than the last. For the world Alta Media created in ten days has been the genesis for a host of new show ideas — all featuring the fabulous five-element planet.