Are Helios' smallest customers its biggest asset?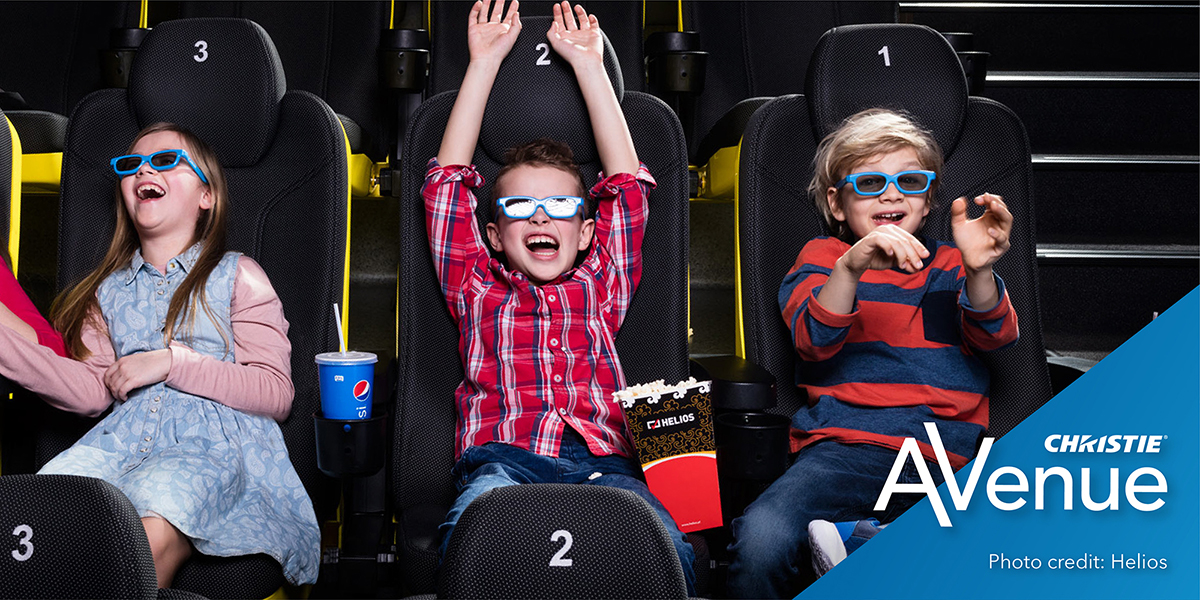 Helios may be Poland's largest cinema chain, but that doesn't mean it ignores its smallest customers. Their activities for children and young adults are not the children's cinema clubs of old — a place to park the kids while the parents go shopping. No, Helios is doing something extraordinary — and that includes helping children make sense of a world where information is everywhere, but not all information is true.
Give them a reason
AVenue spoke to Robert Kaczor, director of the special projects department at Helios, about their Theme Cinema, Junior Theme Cinema, and Film Academy, three strands of a program wholly dedicated to younger audiences.
"Watching movies in the cinema is not obvious to young viewers," Robert explains. "Young people spend time on social media, in the internet space, watching videos on YouTube, and have unique interests like K-pop and Anime. Our projects familiarize young people with movies or concerts in the cinema, and they choose cinema consciously if we give them a reason to."
But this is not wholly a commercial enterprise. Certainly, if there are no young audiences now, there will be no audiences in the future, so introducing them to moviegoing and showing what modern projection can do makes good business sense. But Robert recognizes that cinemas are unique places because films can carry more subtle, complex messages than short-form internet videos can, and without distractions. Just you, a movie, and your thoughts is not an experience most young people have day-to-day — but it's a surprisingly helpful one when you're growing up in an often-confusing world.
The movie as a catalyst
Every Theme Cinema begins with a movie screening that touches on an issue relevant to the audience, followed by a debate with guests such as journalists and experts, and finally, an all-important vote on the movie's theme. The movie is both a catalyst for conversation and a safe space for the story to be told.
"Discussing difficult topics in cinemas in the company of specialists gives young people a sense of security," Robert says. "A difficult topic, discussed based on a movie they've just seen, is introduced softly in a relaxed atmosphere. This, in turn, allows young people to interact and eliminates the fear of being judged by their peers or teachers when they speak up."
Serious films discussing serious topics are suitable for children after all it seems, and, according to Robert, often what they want most.
"When we invite a recovering addict, young people are genuinely very curious about their experiences," he says. "When we talk about ecology, completely different points of view can often clash, and the discussions between young people and our experts become very heated."
Theme Cinema began in 2013 and was so well received that a version for eight- to 14-year-olds — Junior Theme Cinema — was added two years later. Importantly, Helios was designed with the involvement of schools and teachers, with supporting teaching material provided before the screening.
Film Academy is a little different. Young people may be exposed to new moving images almost every minute of the day, but few understand the techniques that make them persuasive. Film Academy both teaches them a cinematic language and shows them it still works when they create their own movies on their own smartphones. That greater understanding of film has led to a love of film — and to a surprising degree.
"In March 2023, at the Helios cinema in Radom, nearly 2.5 thousand young people bought tickets to a one-hundred-year-old silent movie, Friedrich Wilhelm Murnau's 'Nosferatu'," he says. "Murnau may have made it in 1922, but it still spoke to them today. The head of that cinema, Andrzej Ciesielski, even had Polish musicians Marcin Dymiter and Michał Olewniczak there to provide the soundtrack."
Cinema isn't irrelevant to the young. Not once you've shown them what it can do.